Matthew Morrison and Broadway's Finding Neverland Record Cast Album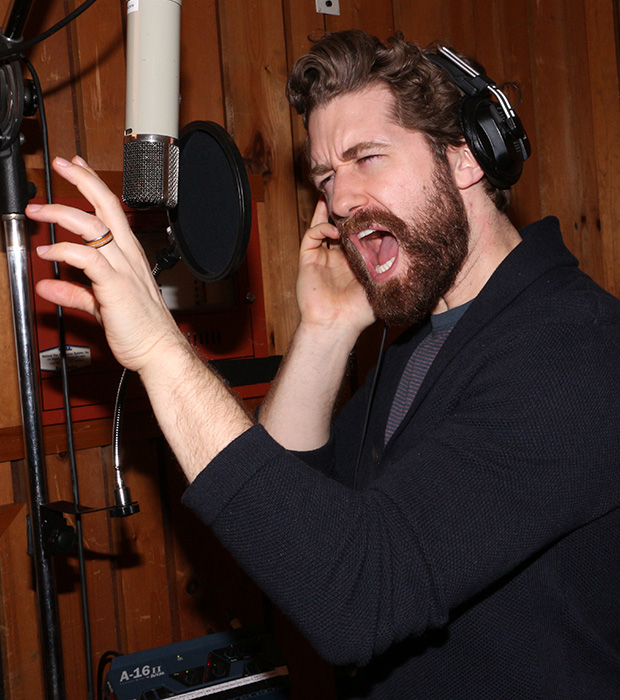 The stars of Broadway's Finding Neverland headed into the recording studio on May 4 to lay down tracks for the show's upcoming cast album. Directed by Diane Paulus, the new musical opened April 15 at the Lunt-Fontanne Theatre. The album, produced by Elliot Kennedy and David Chase for Republic Records, will be released June 23.
Leading the company are Matthew Morrison as J.M. Barrie, Kelsey Grammer as Charles Frohman, Laura Michelle Kelly as Sylvia Llewelyn Davies, and Carolee Carmello as Madame Du Maurier.
Also featured in the Broadway mounting are Teal Wicks, Alex Dreier, Aidan Gemme, Jackson Demott Hill, Noah Hinsdale, Sawyer Nunes, Chris Richards, and Hayden Signoretti, with an ensemble made up of Courtney Balan, Dana Costello, Colin Cunliffe, Rory Donovan, Chris Dwan, Kevin Kern, Josh Lamon, Melanie Moore, Mary Page Nance, Fred Odgaard, Emma Pfaeffle, Jonathan Ritter, Tyley Ross, Julius Anthony Rubio, Paul Slade Smith, Ron Todorowski, Jaime Verazin, and Jessica Vosk.
Featuring a score by Gary Barlow and Eliot Kennedy and a book by James Graham, Finding Neverland explores the friendship of playwright J.M. Barrie's and Sylvia Llewelyn Davies, a widowed mother whose four boys inspired the beloved Peter Pan stories. It is based on the 2004 film of the same title, which itself was based on Allan Knee's play The Man Who Was Peter Pan. The show played a 2014 tryout run at American Repertory Theater.
Check out TheaterMania's photos from the recording session in the gallery below.
For tickets and more information, click here.