Leah Nanako Winkler Earns 2018 Yale Drama Series Prize for God Said This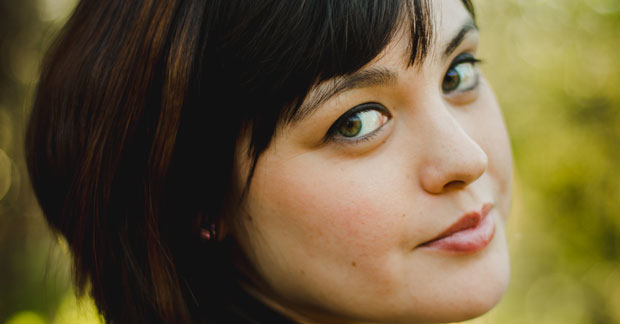 The 2018 Yale Drama Series Prize will be awarded to Leah Nanako Winkler for her play God Said This. The recipient of the 12th annual prize was chosen by Pulitzer Prize-winning playwright Ayad Akhtar (Disgraced). The play will receive a private staged reading at Lincoln Center Theater's Claire Tow Theater on October 30. This year's runner-up is Bleu Beckford-Burrell for Lyons Pride.
The Yale Drama Series is the preeminent playwriting award in cooperation with Yale University Press, and is solely sponsored by the David Charles Horn Foundation. The Yale Drama Series Prize is given out annually for a play by an emerging playwright, selected by a judging panel of one — a distinguished playwright of our time. The winner receives the David Charles Horn Prize of $10,000 as well as publication of the winning play by Yale University Press and a staged professional reading. The Yale Drama Series is an annual international open-submission competition for emerging playwrights who are invited to submit original, unpublished, full-length, English-language plays for consideration. All entries are read blindly.
"I was very moved by Leah's play about a family caught between cultures, set in the final weeks of a mother's life," said judge Akhtar, who chose God Said This from over 1,600 submissions from 50 countries. "I found it witty and wise, inhabited by a poignant specificity that conveyed me to a deeply felt sense of the universal."
God Said This is described as follows: "With her mom undergoing chemotherapy, New York transplant Hiro returns home to Lexington, Kentucky after years away. Sophie, her born-again Christian sister, fights to maintain her faith amid adversity. James, their recovering alcoholic father, wants to repair his fractured relationship with his daughters, but redemption isn't easy. And John, an old classmate and single dad, worries about his legacy. Wry and bittersweet, God Said This is a portrait of five people confronting mortality in very different ways — and unexpectedly finding that their struggles bring them together."
"I wrote this play quietly on a hospital couch last spring as my mother was undergoing chemotherapy treatments at the Markey Cancer Center in Lexington, Kentucky," said Winkler. "At the time, I would have never imagined that it would win any prize, nevertheless from such a prestigious institution like Yale, chosen by Ayad Akhtar — a playwright I greatly admire who blows me away with his depth and understanding of the world."
Winkler is from Kamakura, Japan, and Lexington, Kentucky. Three months after submitting God Said This to the Yale Drama Series competition, Leah was told the play would have its world premiere at the Actors Theatre of Louisville's 2018 Humana Festival. God Said This will also be a part of Primary Stages' 2018-19 season.