La MaMa Announces Programming for 56th Season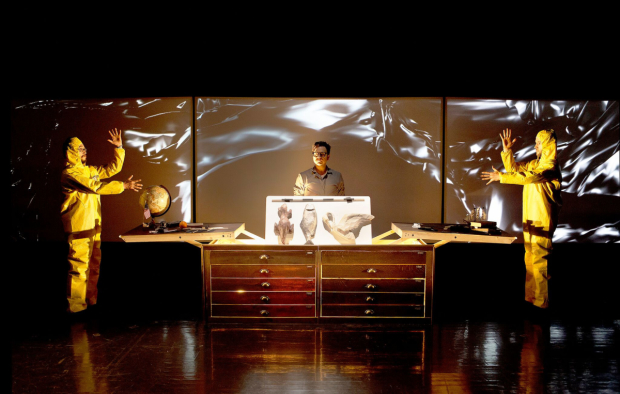 La MaMa has announced its 2017-18 season lineup, featuring over 50 productions by local and international artists. The season will take place in the Ellen Stewart Theatre, the Downstairs, and the newly created Lounge space, all located at 66 East 4th Street while the building at 74 East 4th Street is renovated and restored.
Some of the season highlights include a production of Tennessee Williams's Kingdom of Earth from Cape Town, South Africa; the New York premiere of Burning Doors by Belarus Free Theatre, featuring Maria Alyokhina of Pussy Riot; Charles Ludlam's Conquest of the Universe, celebrating the 50th Anniversary of the Ridiculous Theatrical Company; the world premiere of Unexploded Ordnances by Split Britches (Peggy Shaw and Lois Weaver); Panorama Part 1 by Italy's Motus Theatre; It's All True by the Brooklyn-based Object Collection; the world premiere of Time No Line, performed by John Kelly; Distant Observer: New York/Tokyo Correspondence, written and directed in collaborative partnership by American playwright John Jesurun and Japanese playwright Takeshi Kawamura; and Seagullmachine, a hybrid of Anton Chekhov's The Seagull and Heiner Muller's Hamletmachine, conceived by the Assembly's Nick Benacerraf.
The season also features several works and events that focus on issues of indigenous persons as part of the Safe Harbors Indigenous Collective. The collection includes the New York premiere of Alaxsxa/Alaska; Don't Feed the Indians; a celebration of the Spiderwoman Theatre's 40th anniversary; an Indian Market, selling works by some of the finest Native American artists from across the nation; and a new work by Heather Henson and Ty Defoe from Ibex Puppetry.
For more information about La MaMa's 56th season, click here.