John Leguizamo and Tony Taccone Musical Kiss My Aztec! to Round Out Berkeley Rep Season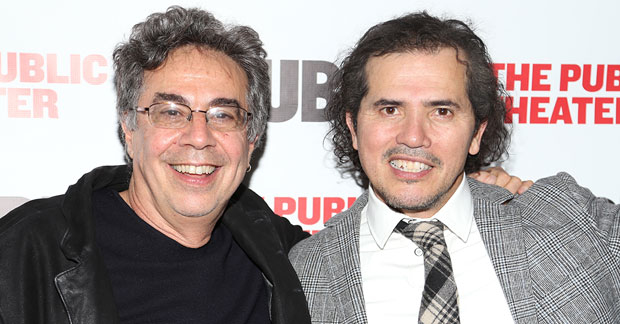 Kiss My Aztec!, a world-premiere musical written by John Leguizamo and Tony Taccone, will fill the final slot of Berkeley Repertory Theatre's 2018-19 season. The musical, directed by Taccone, will be the final production of his tenure as Michael Leibert Artistic Director and cap his 33-year career at Berkeley Rep.
Kiss My Aztec! is described as follows: "It may be the 16th century, but these Aztecs is woke! When the Spanish set their sights on Mesoamerica and its riches, they will destroy anyone and anything that keeps them from conquering and claiming it all for themselves. But the Aztecs are like, 'Hell, no!' Led by the unlikely duo of Colombina (a feminist warrior/rapper) and Pepe (a clown) — and empowered by a prophecy promising a new leader called the Great Brown Hope — they plot to overthrow their Spanish colonizers. Along the way they collide with an evil Viceroy, his inbred millennial daughter, and an absurd trio of singing Spanish Inquisitors. Will our Aztec heroes win the day, or get conquistadored by these white people on boats?"
Based on an original screenplay written by John Leguizamo and Stephen Chbosky, the musical features a book by John Leguizamo and Tony Taccone, music by Benjamin Velez, and lyrics by David Kamp, Benjamin Velez, and John Leguizamo. Performances will run May 28, 2019-July 14, 2019. Casting will be announced at a later date.
Berkeley Rep's 2018-19 season also includes A Doll's House, Part 2 (September 2018), Fairview (October 2018), Paradise Square: A New Musical (December 2018), Metamorphoses (January 2019), Home (March 2019), and The Good Book (April 2019).