Jesse Tyler Ferguson Will Be Honored at Theatre Forward's Chairman's Awards Gala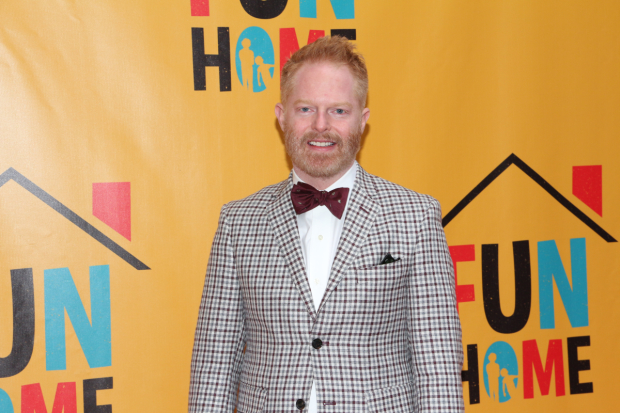 Theatre Forward has announced plans for its annual Chairman's Awards Gala, which will take place April 11 at The Pierre. The event supports the creation of theatrical works and arts education at the country's leading nonprofit theaters.
Broadway veteran and five-time Emmy Award nominee Jesse Tyler Ferguson (Modern Family), who will return to the Great White Way this spring in the comedy Fully Committed, will be honored with the Theatre Artist Award. In addition, John R. Dutt, former vice president and chief litigation counsel for Marsh & McLennan Companies Inc. and Theatre Forward board member, will receive the Theatre Forward Leadership Award. Pamela Farr and Buford Alexander, Joseph F. Kirk, NY-CT Region President, Wells Fargo; and Willkie Farr & Gallagher LLP will serve as event cochairs.
The evening will include an opening number by Kevin Duda (Beautiful — The Carole King Musical) and Jason Michael Snow (The Book of Mormon), as well as appearances by Matt Gould and Griffin Matthews (Invisible Thread), with Benjamin Scheuer performing a number from his show The Lion.
The gala will support new work at Theatre Forward's founding theaters. Theatre Forward was formerly known as National Corporate Theatre Fund.