Jerry Lewis, Iconic Comedian and Humanitarian, Has Died at 91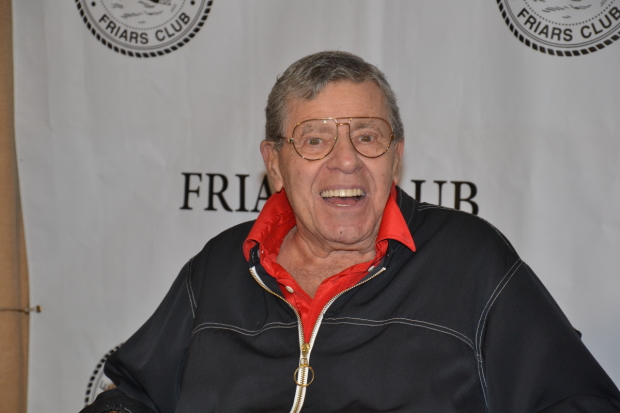 Jerry Lewis — the legendary comedian, actor, singer, director, producer, and humanitarian — died on Sunday at the age of 91. According to reports, he died at 9:15am at his home in Las Vegas.
Lewis broke into show business as a double act with singer Dean Martin, who served as straight man to his slapstick humor. The pair, who teamed up in 1946, became ensemble players in the 1949 Paramount film My Friend Irma and the 1950 sequel Irma Goes West. They went on to costar in 14 additional Paramount films, ending with Hollywood or Bust in 1956. The partnership ended later that year, due to mounting tensions about Lewis's increasing popularity.
Lewis went on to pursue a solo career in film and television and regularly performed his comedy act at the Sands Hotel in Las Vegas. His subsequent Paramount movies include The Bellboy (1960), The Ladies Man (1961), The Errand Boy (1961), and The Nutty Professor (1963), all of which he also wrote and directed. The Nutty Professor inspired the 1996 film remake, as well as a musical adaptation, which Lewis directed in 2012 for its world premiere at the Tennessee Performing Arts Center. The show's composer Marvin Hamlisch died during the debut run, stalling its development.
Lewis is also well known for devoting his adult life to supporting research for muscular dystrophy. Lewis hosted telethons to benefit the Muscular Dystrophy Association from 1952 to 1959, and every Labor Day weekend from 1966 to 2010, he hosted the annual live Jerry Lewis MDA Telethon, raising over $2.6 billion in donations for the cause.
In 1995, he tried his hand at theater, making his Broadway debut in a revival of Damn Yankees, taking over for Victor Garber in the role of Mr. Applegate (the Devil in disguise). According to reports, the job made him the highest-paid actor in Broadway history.
Lewis had suffered from several health issues over the years, beginning with a back injury in 1965. He also battled prostate cancer, diabetes, pulmonary fibrosis, and heart disease, and he survived several heart attacks.
Lewis was married twice — first to Patti Palmer, with whom he had six sons (one adopted), and then to SanDee Pitnick, with whom he adopted a daughter. He is survived by Pitnick and six of his seven children (his son Joseph Lewis died in 2009 from a narcotics overdose).