Jerry Dixon and Colin Donnell to Sing in Broadway Camp Talent Show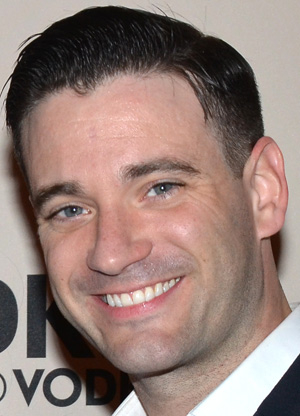 Camp Looking Glass, a program dedicated to the inclusion of people with disabilities, is set to present a Broadway Camp Talent Show fundraiser on April 20 at the Cutting Room.
The show will feature Allison Case (Hair), Jerry Dixon (If/Then), Colin Donnell (Anything Goes), Kimberly Marable (Book of Mormon), composer and playwright Michael Mitnick, Patti Murin (Lysistrata Jones), Julia Murney (Wicked), Phoebe Strole (Spring Awakening), Dee Roscioli (Wicked), and more.
Evan Greenberg will direct, with music direction by Ian Axness. The evening is produced by Deanna Barillari and Tracy Podel. The benefit concert is sponsored by the Vineyard Theatre with in-kind donations from AfterWork Theatre Project, WME, and Blue Spruce Productions.
Camp Looking Glass provides a year-round experience for children and young adults with cerebral palsy, Down syndrome, and other disabilities. All campers, including those in wheelchairs, get to "swim, ride horses, go to prom, perform in plays, and be celebrated for who they are."
For tickets and more information, click here.