Into the Woods Movie Soundtrack Has Been Released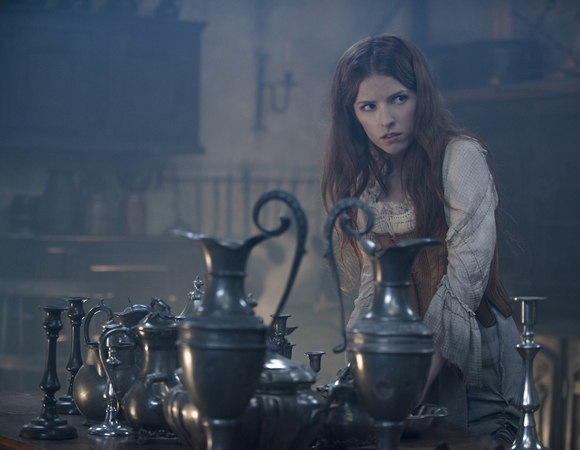 The soundtrack for the upcoming film version of Stephen Sondheim and James Lapine's Into the Woods has been released, and now you can listen to your favorite movie stars wrapping their tongues around Sondheim's tricky melodies as often as your heart desires.
The beloved musical is set for theatrical release on December 25. The movie's all-star cast features Oscar winner Meryl Streep as the Witch, Emily Blunt as the Baker's Wife, Tony winner James Corden as the Baker, Anna Kendrick as Cinderella, Chris Pine as Cinderella's Prince, Johnny Depp as the Wolf, Daniel Huttlestone as Jack, Tracey Ullman as Jack's Mother, Tony winner Christine Baranski as the Stepmother, MacKenzie Mauzy as Rapunzel, Tony nominee Billy Magnussen as Rapunzel's Prince, and Broadway veteran Lilla Crawford as Little Red Riding Hood. Tony winner Frances de la Tour will voice the Giant.
Into the Woods is an imaginative retelling of several Brothers Grimm fairy tales, including "Cinderella," "Jack and the Beanstalk," and "Rapunzel." The show opened on Broadway on November 5, 1987.
To purchase the album, click here.