Interview: Jordan E. Cooper Takes Ain't No Mo' and Its 51-Performance Run to the Tonys
Jordan E. Cooper always dreamed of being on Broadway. But when he got there this winter with his play Ain't No Mo', the experience was not what he really expected. Now famously (or infamously), Ain't No Mo'  closed shortly after opening last December due to low tickets sales, despite rapturous reviews at the Belasco and a hoard of boldface names coming together to buy out a week of performances so as many people could see it as possible for free.
Imagine Cooper's surprise when his little show that could received six Tony nominations and tied with Leopoldstadt, the season's longest-running play. Cooper himself received a pair of nods, as author in the Best Play category and as actor, for his larger-than-life performance as Peaches, a flight attendant trying to get as many Black people on the last airplane out of the United States as possible.
For Cooper, the nominations are certainly the reward, but so is the knowledge that, despite 51 performances, Ain't No Mo' touched people. And that is perhaps even more important than the shiny statue.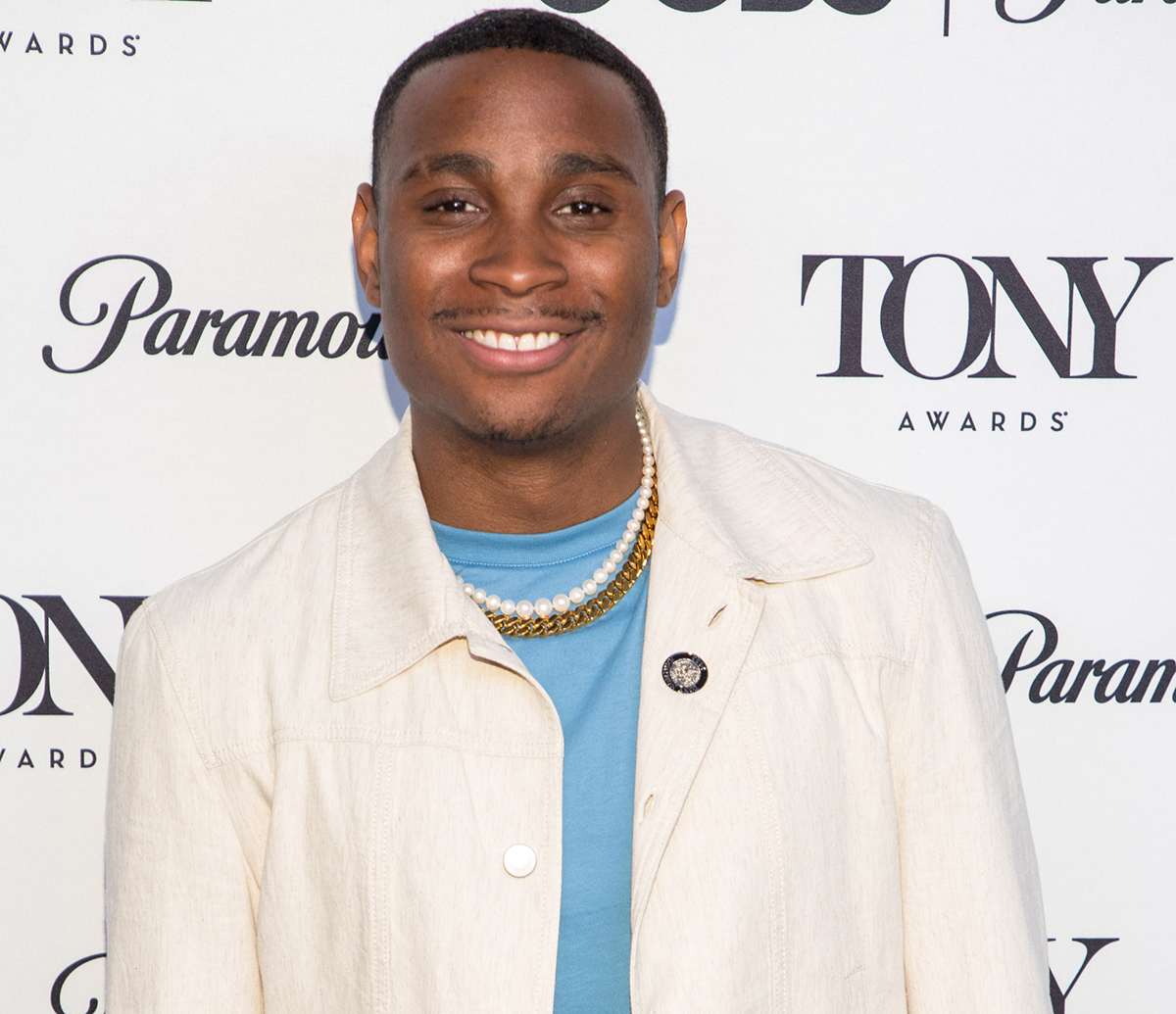 This conversation has been condensed and edited for clarity.
Have your double Tony nominations hit you yet?
Not fully. The little kid in me is still passed out on the floor. I used to be obsessed with the Tony Awards because that was my introduction to Broadway, as it is for a lot of people who don't live in the New York area. So to be recognized not just for writing, but for acting, is huge. I keep saying that I can listen to my showtunes playlist with victory.
What's on your showtunes playlist?
I have a vast playlist with everything from Ethel Merman in Anything Goes and Gypsy to Patti in Gypsy. I have the full Legally Blonde cast album. I have every cover of "Together, Wherever We Go" and "Some People" by Bette and Patti and Ethel.
I didn't realize you were such a theater geek.
Oh, I'm a geek. I'm a huge geek. I love everything Broadway and I always have. That's why being part of the community is huge for me, because for years it was just me lip-syncing down the street, pretending like I was doing eight shows a week, you know?
So what is it like, then, to set foot on stage in the Belasco with all of its history and ghosts and lore?
I told that ghost, "Listen, don't mess with me and I won't mess with you." That's what I said to Mr. Belasco. I said, "We're gonna have a good time as long as we don't mess with each other. I don't care what you do to the other folks. But with me, we're gonna have a good relationship."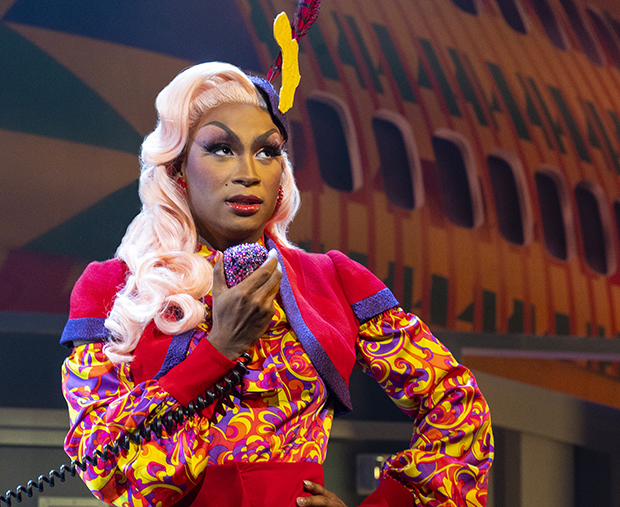 We're six-ish months on from the Ain't No Mo' Broadway journey. In hindsight, how do you feel about it?
Oh, it was a roller coaster ride of the most extreme emotions. I remember getting opening night flowers from Debbie Allen, and then getting the phone call about the show closing while I'm staring at these very much alive flowers from Debbie Allen. It was crazy, because it was just shocking. It was like, "Wait, what? We just got here. Nobody knows about us yet."
And then, from that point on, it was realizing…You know, I've been doing theater since I was 7 years old. When I was a teenager, I was mowing lawns to rent out theaters to put on my shows. I would go to churches and rec centers and pass out flyers. When I moved to New York and I was doing my shows, I would stand in Times Square and pass out flyers. I would stand outside the Richard Rodgers Theatre when Hamilton got there and wait for the people to get out and hand them flyers to my shows. After doing all that work for so many years, you think, "Oh, when I get to Broadway, I can just focus on the acting and writing and crafting something special," when that was not the case.
Why not?
The marketing tools that we have for traditional Broadway don't necessarily know how to reach most of my audience. My audience are the folks who don't go to Broadway, and yet, they will pay hundreds of dollars to see a Chitlin' Circuit play or New Jack City Live. The tools we have on Broadway don't know how to reach that audience. I always say, in the same way that the government is strategic about where to put a liquor store in the neighborhood, Broadway has to be strategic in letting people know that art is happening here and it's for you, too.
Ain't No Mo' was a big smoke signal of "What we're doing on Broadway right now isn't sustainable because it doesn't include everybody and it's not accessible to everybody." And it's expensive as shit. We were one of the few plays on Broadway that didn't have celebrities and wasn't based on any IP. It didn't come to Broadway with a Pulitzer. It didn't have the thing that made people be like, "We want to see this." You just have to go in blind, but people didn't really know how to market it.
There's a certain amount of bravery to come to Broadway after a pandemic and open a brand-new play in these conditions. And it made me very happy to see that your producers were willing to take a risk, and to see how young and invested the audience was on the day I watched it.
That's what gave me hope. It's one thing if you're a playwright and you get a closing notice and you're like, "It was a great show, but it didn't catch on." It's another thing to be a playwright and be like, "The play is closing, but we didn't have any resources to really keep it open." It wasn't really set up well, and that's what made me want to fight, because it wasn't just about Ain't No Mo', but all the shows that are original and trying to come to Broadway and don't have celebrities and are worthy of being seen. We say we want diversity and Black works that are original, so we have to set them up and give them a chance to breathe and let people know that they exist. We only got to do like 51 performances including previews.
What's so interesting, and this is how faith works to me…I remember walking around with a camcorder on the final day being kind of sad and realizing like, "Dang, we put all this work in, we're literally pouring our souls on the stage, and for this to be the end, then what is theater? What is theater if it can't be this?" I was sitting with that, but I'm reminded every time complete strangers come up to me in the street and are like, "Ain't No Mo' was the best thing I've ever seen in my life." Last night, I was at a bar and this girl came up to me in tears talking about how much it shifted her perspective on art. Those are the things that help me be like "OK, we still did the thing."
The work felt good. How people responded felt good. The impact felt good. And that's enough. And then to wake up on Tony nominations morning and get six Tony nominations off a show that only got 51 performances is proof of how special it was, and how beautiful it was. I know it's hard after the pandemic, but I hope we can get back to a place where the work matters more than the cool kids sitting at the table.