Has the Steve Jobs and Bill Gates-Inspired Nerds Musical Found a Broadway House?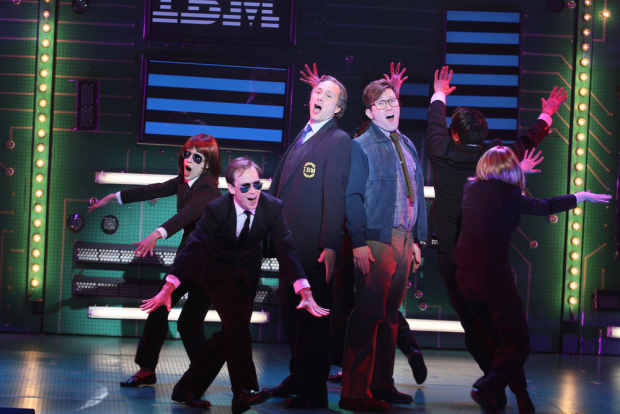 Will Nerds, a new musical comedy that explores the rise of Steve Jobs and Bill Gates, make a late entrance into this current Broadway season? While no information has been officially released, the show's official Facebook page lists the address of Broadway's Longacre Theatre — 220 W. 48th Street — as its location and surreptitiously uploaded a photo on January 8 marked "Please Stand By." (The information identifying theater location has since been taken down.)
Nerds features a book and lyrics by Jordan Allen-Dutton and Erik Weiner, with a score by Hal Goldberg. It had its premiere at the 2005 New York Musical Theatre Festival, before playing a 2007 run at the Philadelphia Theatre Company, where it received Barrymore Awards for Outstanding Original Music and Outstanding New Play. It ran in 2013 at North Carolina Theatre and played a return engagement at Philadelphia Theater Company. Along with technology titans Jobs and Gates, the character list also includes Apple cofounder Steve Wozniak and Microsoft cofounder Paul Allen.
The 2013 engagement starred Darren Ritchie and Stanley Bahorek as Jobs and Gates, alongside Diana DeGarmo, Leslie Kritzer, Benny Elledge, Rob Morrison, James Moye, Matt Wilson, and Cole Escola. A developmental lab of the show featured Charlie Pollock and Wesley Taylor as Jobs and Gates, alongside Elledge, Morrison, Lauren Molina, Patti Murin, and Kevin Pariseau. Casey Hushion directed, with Joshua Bergasse serving as choreographer.
The Longacre's current tenant, Allegiance, will end its run February 14.