First Look at Julia Cho's Office Hour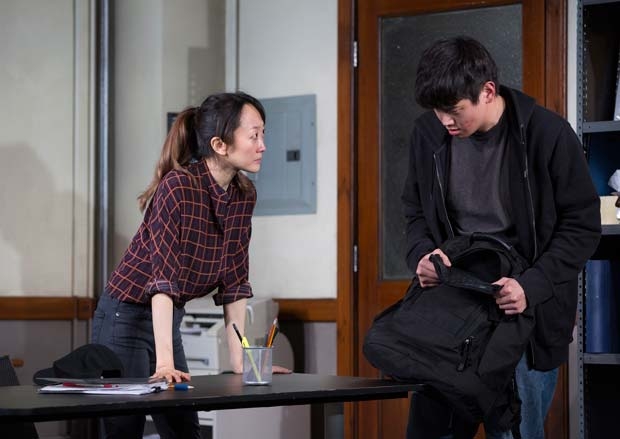 The Public Theater's New York premiere of Julia Cho's Office Hour, directed by Neel Keller, has released photos of the production after recently beginning performances in the Martinson Theater. Opening night is set for November 8 and the production is scheduled to run through December 3.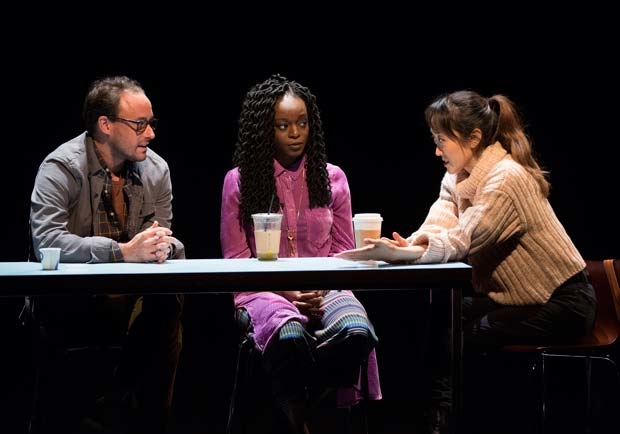 The complete cast of Office Hour features Greg Keller (David), Sue Jean Kim (Gina), Ki Hong Lee (Dennis), and Adeola Role (Genevieve).
With Office Hour, playwright Julia Cho offers a new drama about a teacher and student desperate to change the narrative of who they are and how their story ends. In the play, Gina was warned that one of her students would be a problem. Eighteen years old and strikingly odd, Dennis writes violently obscene work clearly intended to unsettle those around him. Determined to know whether he's a real threat, Gina compels Dennis to attend her office hours. But as the clock ticks down, Gina realizes that "good" versus "bad" is nothing more than a convenient illusion, and that the isolated young student in her office has learned one thing above all else: that for the powerless, the ability to terrify others is powerful indeed.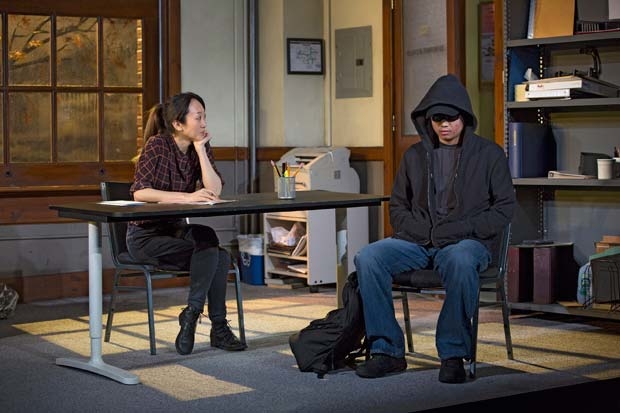 The production will feature scenic design by Takeshi Kata, costume design by Kaye Voyce, lighting design by Christopher Akerlind, and original music and sound design by Bray Poor.