Finding Neverland Wins Its First Set of Accolades at the IRNE Awards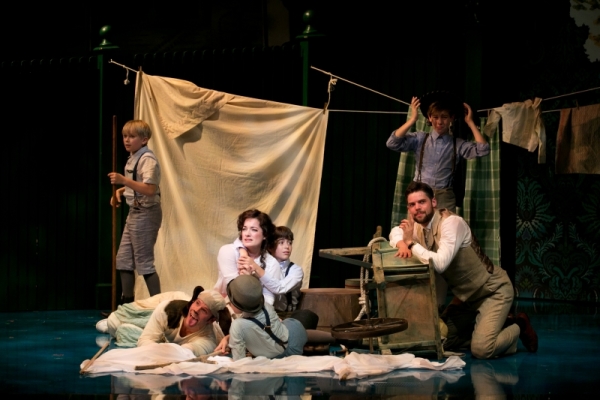 The Independent Reviewers of New England announced the winners of the 19th Annual IRNE Awards in a ceremony held last night at the Cyclorama at the Boston Center for the Arts.
The American Repertory Theater's pre-Broadway production of Finding Neverland took home eight awards, including Best New Play and Best Musical. The musical's out-of-town J.M. Barrie, Jeremy Jordan, earned the award for Best Actor, along with his out-of-town castmate Michael McGrath, who won for Best Supporting Actor for his performance as Charles Frohman (now played on Broadway by Kelsey Grammer).
Current Finding Neverland stars Carolee Carmello and Laura Michelle Kelly also earned awards for Best Supporting Actress and Best Actress, respectively, along with the production's projection designer Gilles Papain and Tony-winning director Diane Paulus. The A.R.T. production of Witness Uganda earned an additional award for the Cambridge theater in the Sound Design category.
The Huntington Theatre was another one of the biggest winners, walking away with nine awards, including Best Play (Venus in Fur), Best Actress (Andrea Syglowski for Venus in Fur), and Best Actor (Michael Bakkensen for Ether Dome).
The SpeakEasy Stage Company production of The Color Purple garnered a good amount of attention as well, earning a total of five awards.
For the complete list of 2015 IRNE Award winners, click here.