EXCLUSIVE: Cherry Lane Theatre's The Traveling Lady Announces Two-Week Extension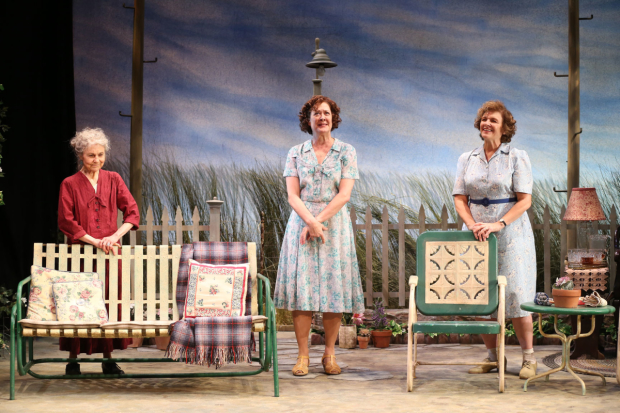 The producers of the revival of Horton Foote's The Traveling Lady at Cherry Lane Theatre have announced that the show, originally set to close on July 16, has been extended and will now run through July 30. Also, beginning July 5, Emmy and Golden Globe nominee Annette O'Toole will take over the role of Sitter Mavis from Karen Ziemba, who is leaving the production to begin rehearsal for Prince of Broadway.
Directed by Austin Pendleton, The Traveling Lady is presented by the Cherry Lane Theatre's Founder's Project in a coproduction with La Femme Theatre Productions. The play follows "an intrepid woman who journeys to a small town in 1950s Texas to reunite with her husband upon his release from prison."
Featured in the company are Larry Bull, Lynn Cohen, Angelina Fiordellisi, Jean Lichty, George Morfogen, Ron Piretti, PJ Sosko, and Jill Tanner.
The production's design team includes Harry Feiner (scenic and lighting design), Theresa Squire (costume design), Ryan Rumery (sound design and original compositions), Paul Huntley (wig design), and Amy Stoller (dramaturg and dialect design).