Encores! Production of Lady, Be Good! to Release Cast Album This Week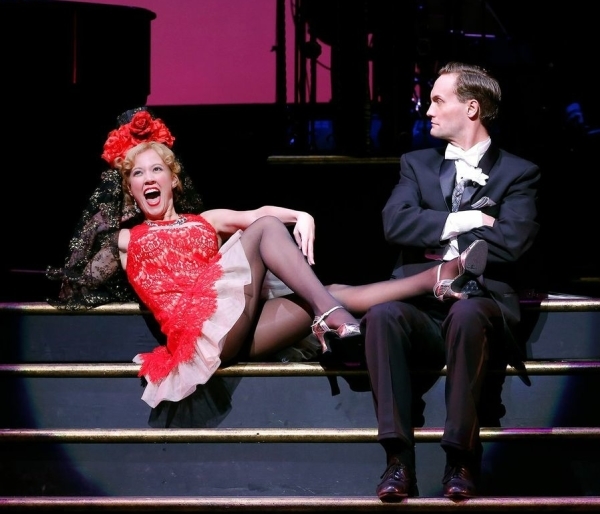 Ghostlight Records will release the 2015 New York City Center Encores! cast recording of Lady, Be Good! on Friday, September 18, in digital formats. The physical CD will become available online and in stores on Friday, November 13.
Directed by Mark Brokaw and choreographed by Randy Skinner, Lady, Be Good! ran for seven performances from February 4-8 at New York City Center. Rob Fisher served as the production's music director. The 1924 musical, featuring classic tunes by George and Ira Gershwin, tells the story of a penniless brother (Danny Gardner) and sister (Patti Murin) who crash a garden party in hopes of some quick nourishment. They resolve to marry for money, but love gets in the way.
The album features performances by Colin Donnell, Danny Gardner, Jeff Hiller, Erin Mackey, Patti Murin, Richard Poe, Douglas Sills, Jennifer Laura Thompson, Tommy Tune, and Kirsten Wyatt. Additional ensemble members are Charissa Bertels, Ward Billeisen, Kerry Conte, Darien Crago, Cody Davis, Nicolas Dávila, Christine DiGiallonardo, Leah Edwards, Drew Franklin, Joe Grandy, Tiffany Haas, Drew Humphrey, Megan Kelley, Cara Kjellman, Timothy McDevitt, Jason Mills, Kristyn Pope, Jake Primmerman, Lindsay Roberts, and Kelly Sheehan.
The album is produced by Rob Fisher, who conducts the 30-piece Encores! Orchestra — as well as Scott Lehrer, with Kurt Deutsch serving as executive producer. The recording, underwritten by Joseph S. and Diane H. Steinberg, features a 20-page full-color booklet with an essay by Rob Fisher and a detailed synopsis by Encores! artistic director Jack Viertel. New York City Center's blog is now offering an exclusive "First Listen" to two tracks: "Fascinating Rhythm" and "So Am I."
To pre-order the CD, click here.