Ellie Kemper to Join Peter Pan Goes Wrong on Broadway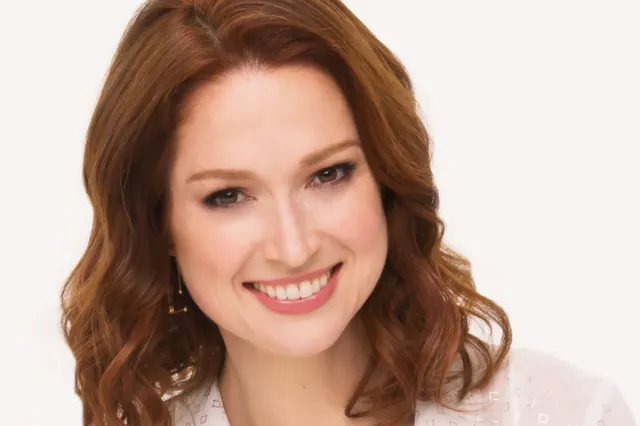 Ellie Kemper — best known her her roles on The Office, Bridesmaids, and The Unbreakable Kimmy Schmidt — will join the cast of Peter Pan Goes Wrong as the Broadway show's next special guest star. She will perform with the company June 20-25, playing the role of Francis, a member of the Cornley Drama Society who portrays The Narrator in Peter Pan. The role was previously played by guest star Neil Patrick Harris.
Peter Pan Goes Wrong, the international sensation from Mischief, opened in April and is on Broadway at the Ethel Barrymore Theatre for a limited engagement ending on July 23, after which it goes to Los Angeles to play the Ahmanson Theatre August 8-September 10.
Co-written by Mischief company members Henry Lewis, Jonathan Sayer, and Henry Shields, Peter Pan Goes Wrong sees the Cornley Drama Society back onstage battling technical hitches, flying mishaps, and cast disputes as they attempt to present J.M. Barrie's much-loved tale. Adam Meggido directs.
The cast of Peter Pan Goes Wrong features Matthew Cavendish as Max, Bianca Horn as Gill, Harry Kershaw as Francis, Chris Leask as Trevor, Henry Lewis as Robert, Ellie Morris as Lucy, Charlie Russell as Sandra, Jonathan Sayer as Dennis, Henry Shields as Chris, Greg Tannahill as Jonathan, and Nancy Zamit as Annie. The company is completed by Ryan Vincent Anderson, Stephen James Anthony, and Brenann Stacker.