Dr. Ruth K. Westheimer to Host a Signing of the Script for Off-Broadway's Becoming Dr. Ruth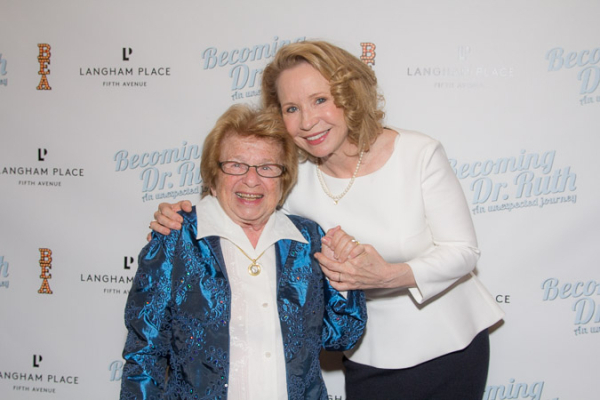 The producers of off-Broadway's Becoming Dr. Ruth, the one-woman show currently playing at the Westside Theatre, have announced that Dr. Ruth K. Westheimer will hold a script signing at the theater on November 27. The event will take place between the matinee and evening performances.
Playwright Mark St. Germain will join Dr. Ruth to sign copies of the Becoming Dr. Ruth script, the show's star, Debra Jo Rupp, will make a special appearance. Westheimer will also sign copies of her bestselling books Sex for Dummies and Musically Speaking.
Becoming Dr. Ruth follows the radio and television sex therapist from her experiences fleeing the Nazis in the Kindertransport and joining the Haganah in Jerusalem to her struggles immigrating to America. This production follows the show's world premiere at Barrington Stage Company and its run at TheaterWorks, in Hartford, Connecticut.
For tickets and more information, click here.