Disney's Aladdin North American Tour Welcomes New Stars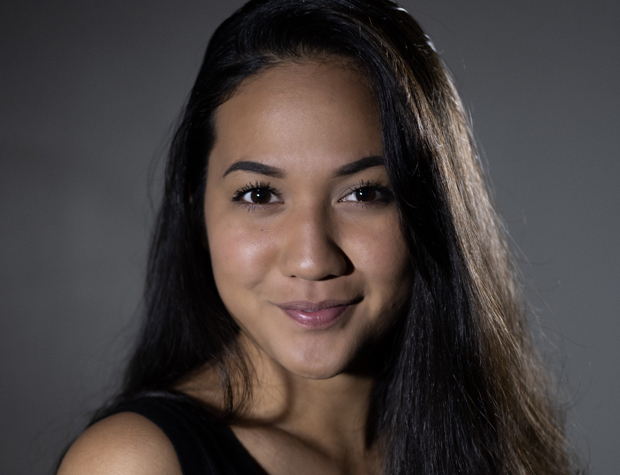 The North American tour of Disney's Aladdin has announced five new principal cast members set to join the company starting on April 25 in Salt Lake City, where the hit Broadway musical will play a limited three-week engagement at the Eccles Theatre through May 12.
Kaena Kekoa, a native of Hawaii who was discovered at a Disney on Broadway open casting call in Honolulu, will make her professional theater debut in the iconic role of Jasmine. Original tour cast member Reggie De Leon returns to the role of Iago. And as part of the show's trio of Aladdin's sidekicks, Ben Chavez will assume the role of Omar and Colt Prattes will step into the role of Kassim. And Frank Viveros will stand by for the roles of Genie and Babkak.
Lissa deGuzman (Jasmine), Jay Paranada (Iago), Philippe Arroyo (Omar), Jed Feder (Kassim) and Ellis C. Dawson III (standby Genie and Babkak), will play their final performances in San Jose on April 21.
The touring production also features Clinton Greenspan (Aladdin), Major Attaway (Genie), Jonathan Weir (Jafar), Jerald Vincent (Sultan), Zach Bencal (Babkak), Korie Lee Blossey (Standby Genie & Sultan), and Adam Stevenson (Standby Jafar & Sultan). Rounding out the cast are Michael Bullard, Michael Callahan, Cornelius Davis, Bobby Daye, Mathew deGuzman, Olivia Donalson, Max B. Ehrlich, Samantha Farrow, Erik Hernandez, Orianna Hilliard, Cameron Hobbs, Cameron Mitchell Jackson, Albert Jennings, Kenway Hon Wai K. Kua, Jason Scott Macdonald, Angelina Mullins, Celina Nightengale, Cassidy Stoner, Liv Symone, Alec Varcas, Annie Wallace, Michelle West, and Zach Williams.