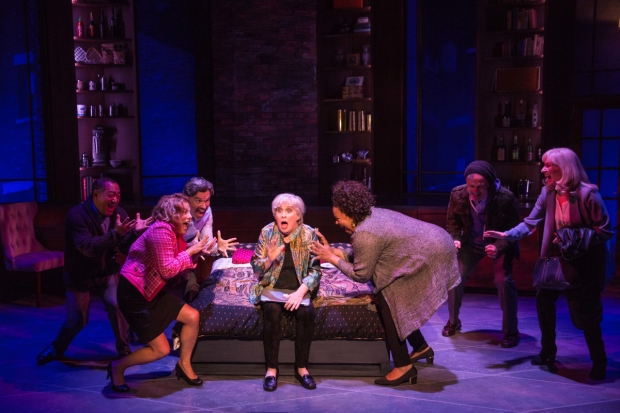 If you've ever wondered about the sex lives of Upper East Side widows, this is your chance to hear all…in song! The new musical comedy at the Westside Theatre, Curvy Widow is a frothy jaunt over the hill and between the sheets. It's like Sex and the City: The Golden Years.
It follows the story of Bobby Goldman (Nancy Opel), wife of famous writer Jim (Ken Land). When Jim abruptly dies, Bobby trades in their 5th Avenue co-op for a cool downtown loft (one that still has an elevator attendant, though; let's not get too bohemian). On the advice of her shrink (Alan Muraoka), she embarks on a terrifying and exhilarating odyssey of dating in her 50s. With the help of her three best friends (Andrea Bianchi, Elizabeth Ward Land, and Aisha de Haas), she navigates Match.com, condoms, and clandestine rendezvous with married men. She even meets her own Mr. Big, code name Per Se (Christopher Shyer) for the location of their first date. Gramercy Tavern, Peter Luger, and the ritzy Campbell Funeral Chapel also get shout-outs in this NYC brand-conscious musical. "You mean, I could get miles?" Bobby asks when learning that she can pay for her husband's memorial with her AMEX.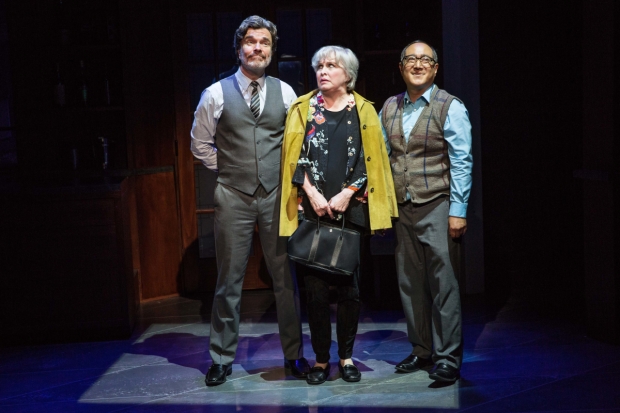 Obviously, none of the characters are worrying much about money, making the stakes feel awfully low. The script's casual and unreflective presentation of wealth also leads us to wonder who the musical is geared toward, especially in the dog days of summer when much of the Upper East Side retreats to the Hamptons. As Bobby observes about her old neighborhood, "If you collapsed on the street during July, no one would find your body till after Labor Day."
The mildly funny book is by Bobby Goldman — yes, that Bobby Goldman, basis of the very woman onstage. Her late husband was the Oscar-winning screenwriter and playwright James Goldman (author of The Lion in Winter and the book to Follies). Apparently the story hews so closely to reality that she didn't even bother to change the names.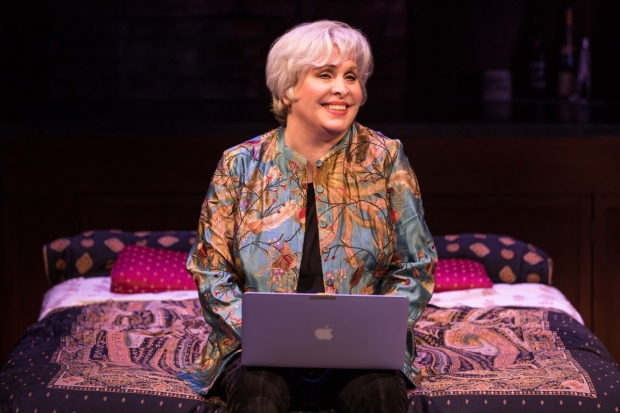 As vanity projects go, Curvy Widow is better than most. Some of Goldman's jokes are actually funny, and when they're not, the naturally comedic Opel usually carries them across the finish line. At 85 minutes, it won't make your joints stiff, either.
It is made more pleasant by Drew Brody's listenable score of ersatz Sondheim tunes. Occasionally witty but mostly banal, Brody's lyrics accomplish the primary goal of telling us what our characters are thinking, like this moment when Bobby considers redecorating her apartment:
This chair just sitting there
Staring at me
Chairing at me
Daring me "Bobby,
Go ahead and throw me out"
I have no doubt
I hate this chair.
Opel interprets her generic songs and clichéd lines with humor and humanity, as do the supporting members of the cast. With the exception of Opel, everyone plays multiple roles in a lively staging by Peter Flynn. The actors commit to their character shifts with distinctive clarity, helping to realize a huge number of roles with just six people.
This professional cast of actors perform on an equally professional-looking set by Rob Bissinger. Bobby's cool new pad features handsome wood paneling and opulent granite countertops, on which Bobby's girlfriends rest ever-taller champagne flutes during their regular kikis. As designed by Brian Hemesath, the ladies' outfits range from classic Chanel suits to Lululemon active wear for Cardio Calorie Crunch Wednesdays. Hemesath assembles an impressive array of three-piece suits and pocket squares for the men that populate this exclusively well-heeled world.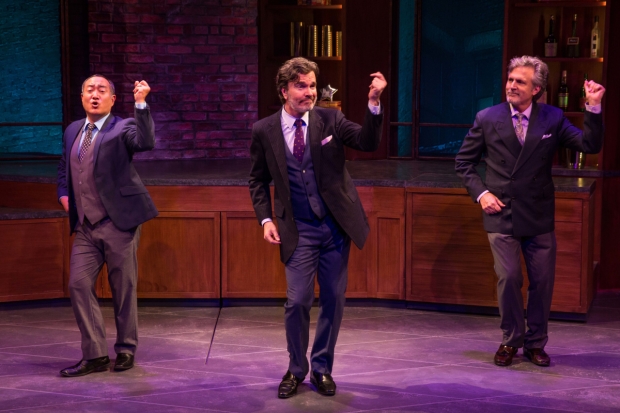 It's impossible to hate Curvy Widow, especially in light of the profound indifference it engenders. We know Bobby is going to be OK from the very beginning. So does she, judging by the lighthearted and cautiously confident way she approaches widowhood, like Fräulein Maria storming the gates of the Von Trapp mansion. Is it really a spoiler to reveal that she thrives as a person and suffers no financial setbacks following the death of her longtime spouse? That's a luxury few widows and widowers enjoy, making this rarefied take on a common human condition about as warm and fuzzy as a bedtime story read by Melania Trump.