Constantine's Matt Ryan on Sharing British Humor and the Broadway Stage With Keira Knightley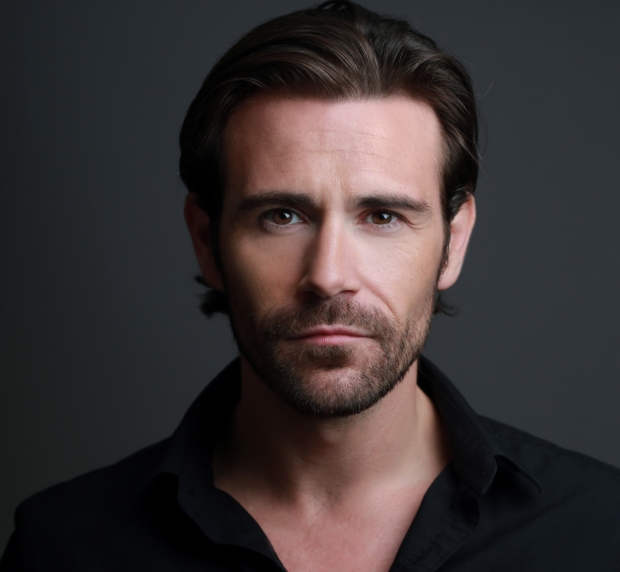 Last year, Matt Ryan became a nationally recognized (and much-admired) face as the star of NBC's television drama Constantine, in which he played the eponymous demon-hunting antihero John Constantine. This year, despite the untimely cancellation of his series, Ryan is dusting off his antiheroic chops once again — this time to star on Broadway opposite Keira Knightley in a darkly tragic tale by Émile Zola.
The play, Helen Edmundson's adaptation of Thérèse Raquin, follows the young Thérèse (Knightley) as she is pressed into a loveless marriage, dragged to a gloomy new home in Paris, and, eventually, pulled into a perilous affair with her husband's friend Laurent (Ryan). As Thérèse and Laurent, Knightley and Ryan must unite to bring about some of the most shocking moments in a play that, according to Knightley, "is about what happens when human beings behave like animals." Fortunately, the onstage lovers have a 3-foot-deep onstage river, a common homeland, and a shared sense of humor to bring them together.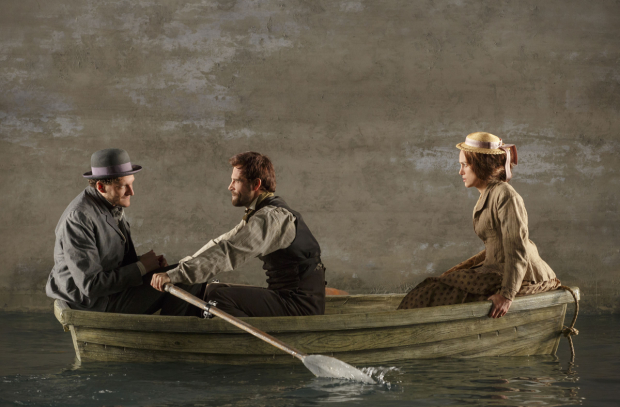 What is Laurent's story?
He's basically a family friend of the Raquins who grew up with Camille and they meet again in Paris. He's kind of a lothario. He's a survivor. He's someone who's down on his luck. He's an artist, but he's not a very good artist. He's someone who's just trying to make his way in a very, very cruel world, and ultimately he embarks on having an affair with Thérèse. And that turns into this whole thing that leads to consequences which are staggering.
Does returning to Broadway feel different after your starring role in Constantine?
It does a little…You know, it was sad that the show wasn't picked up for another season, but that has given way for me to be able to try to tackle this kind of crazy piece of work. And that's just great about the industry, one door closes, another door opens.
What is it like acting opposite Keira?
It's great. Keira's so cool, man. She's so, like, up for it. She's so game for doing the work. She's a proper actress, you know…she's an actress first and foremost and she's a movie star.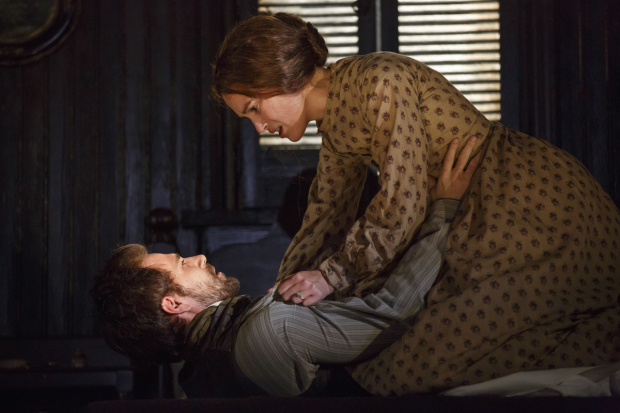 Tell me about your relationship with her.
We're the only two Brits in the cast. It's great because, [for instance], in the first week, when we were sitting around the table, I made a joke about something, and nobody laughed, and she was laughing, and I was like, "Oh yeah, you get it, you get it," because it was a very British kind of joke. It's great, when you're in a play in a foreign country, to have someone to be able to kind of have that banter with and have that understanding with. I think that's stood us in good stead for the performance.
What was your first thought when you were told about the onstage river?
I was, like, [skeptically] "All right, how do we do that in the middle of Broadway? Like, seriously." And they were like, "We're gonna get a boat and we're gonna row in the river." And then when we got there, I was like, "OK. It's great. We're rowing in the middle of Manhattan." It's crazy.
This is a play with lots of surprising twists and turns. What's the moment in the play that people in the audience are most shocked by?
From night to night it changes…that's the great thing about theater, it's a live medium so it changes. And you know, if you have a bunch of students making up the majority of the audience, that will change the whole dynamic and then you as a company have to really be strong so that that audience doesn't dictate how the play goes.
What is it like to play a character that is both the love interest and, in a way, the villain?
I don't see him as the villain. I mean, they both go to dark places but…it depends on how you look at it. I would say that he is someone who falls in love. It's love at the end of the day — and it's desire. [The play is about] what happens when you give in to that desire that is forbidden. What are the consequences of those actions?