Casting Set for US Tour of Miss Saigon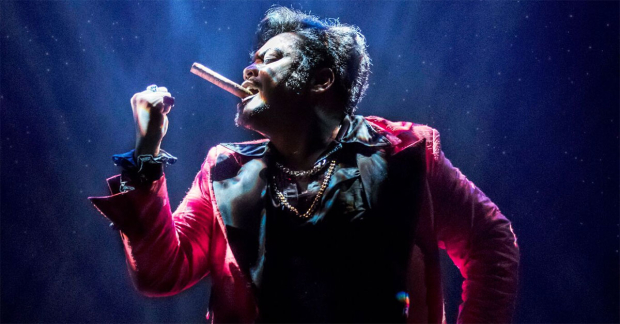 Casting has been announced for the upcoming national tour of Boublil and Schönberg's Miss Saigon, launching at the Providence Performing Arts Center, September 21-30.
Red Concepción will lead the tour as the Engineer, and Emily Bautista will play Kim. They are joined by Anthony Festa as Chris, Stacie Bono as Ellen, J. Daughtry as John, Jinwoo Jung as Thuy, and Christine Bunuan as Gigi. At certain performances, Kim will be played by Myra Molloy.
They are joined by Alexander Aguilar, Eric Badiqué, Eymard Cabling, Joven Calloway, Kai An Chee, Max Ehrlich, Julie Eicher, Matthew Dailey, Noah Gouldsmith, Adam Kaokept, Madoka Koguchi, Nancy Lam, Brian Shimasaki Liebson, Jonelle Margallo, Jackie Nguyen, Matthew Overberg, Emilio Ramos, Adam Roberts, Michael Russell, Paul Schwensen, Julius Sermonia, Emily Stillings, Tiffany Toh, Nicholas Walters, Michael Wordly and Anna-Lee Wright. The role of Tam will be announced at a later date.
Miss Saigon has music by Claude-Michel Schönberg with lyrics by Richard Maltby Jr. and Alain Boublil, adapted from original French lyrics by Alain Boublil, with additional lyrics by Michael Mahler. The new production is directed by Laurence Connor with musical staging by Bob Avian and additional choreography by Geoffrey Garratt. Production design is by Totie Driver and Matt Kinley based on an original concept by Adrian Vaux, costume design is by Andreane Neofitou, lighting design is by Bruno Poet, projections are by Luke Halls, sound design is by Mick Potter, and orchestrations are by William David Brohn. Music supervision is by Stephen Brooker and James Moore.