Britney Spears Musical Once Upon a One More Time to End Broadway Run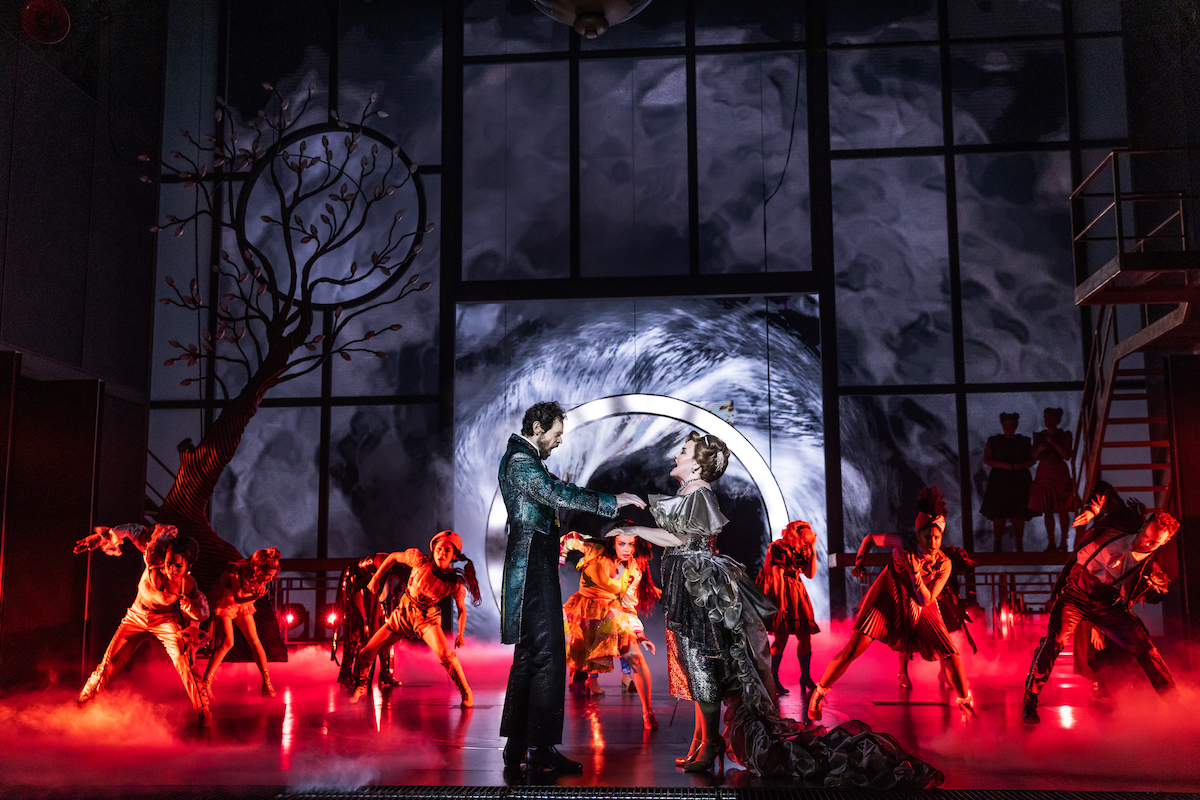 The Broadway run of Once Upon a One More Time, a new musical that uses the songs of Britney Spears, will end its run at the Marquis Theatre on Sunday, September 3, after 123 performances.
Leading the company are Briga Heelan (Cinderella), Justin Guarini (Prince Charming), Aisha Jackson (Snow White), Jennifer Simard (Stepmother), and Adam Godley (Narrator), alongside Brooke Dillman (Original Fairy Godmother), Amy Hillner Larsen (Belinda), Tess Soltau (Betany), Gabrielle Beckford (Rapunzel), Ashley Chiu (Sleeping Beauty), Nathan Levy (Clumsy), Ryan Steele (Prince Erudite), Morgan Whitley (Princess Pea), Lauren Zakrin (Little Mermaid), Matt Allen, Liv Battista, Karissa Bruno, Jacob Burns, Pauline Casiño, Selene Haro, Joshua Daniel Johnson, Amy Hillner Larsen, Justice Moore, Kevin Trinio Perdido, Mikey Ruiz, Salisha Thomas, Josh Tolle, Diana Vaden, Stephen Scott Wormley, and Isabella Ye.
Written by Jon Hartmere, Once Upon a One More Time uses the songs of Spears (including "Oops!…I Did It Again," "Lucky," "Toxic," and more) to tell the story of a group of fairy tale princesses whose lives are changed when they read Betty Friedan's The Feminine Mystique. Keoni and Mari Madrid serve as directors and choreographers, with David Leveaux serving as creative consultant.
The production has scenic design by Anna Fleischle, costumes by Loren Elstein, lighting by Kenneth Posner, sound by Andrew Keister, projections by Sven Ortel, and wigs by Nikiya Mathis. It was originally produced by Shakespeare Theatre Company.