Bradley Whitford and Daniel Dae Kim to Join Peter Pan Goes Wrong on the West Coast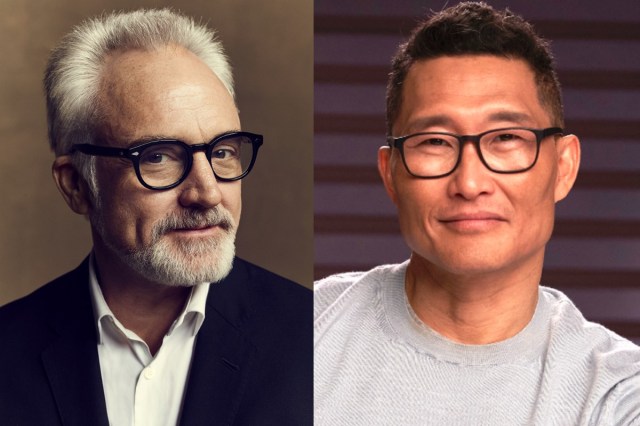 Peter Pan Goes Wrong, which ended its Broadway run on July 23, has announced that Emmy winner Bradley Whitford (The Handmaid's Tale) and Daniel Dae Kim (Hawaii 5-0) will join the show's West Coast mounting at Center Theatre Group/the Ahmanson Theatre as special guest stars. Performances are set to run from August 8-September 10 with an August 11 opening.
Whitford and Kim will join the cast as Francis, a member of the 'Cornley Drama Society' who portrays The Narrator in Peter Pan. Whitford will perform with the company from August 9-20, while Kim will take over the role from August 30-September 10.
Co-written by Mischief company members Henry Lewis, Jonathan Sayer, and Henry Shields, Peter Pan Goes Wrong sees the Cornley Drama Society back onstage battling technical hitches, flying mishaps, and cast disputes as they attempt to present J.M. Barrie's much-loved tale. Adam Meggido directs.
The cast of Peter Pan Goes Wrong at Center Theatre Group (in alphabetical order) will feature Ryan Vincent Anderson, Stephen James Anthony, Blair Baker, Bartley Booz, Matthew Cavendish, Harry Kershaw, Chris Leask, Henry Lewis, Ellie Morris, Charlie Russell, Jonathan Sayer, Henry Shields, Brennan Stacker, Greg Tannahill, and Nancy Zamit.