Bill Porter Joins Producing Team of Billy Strayhorn: Something to Live For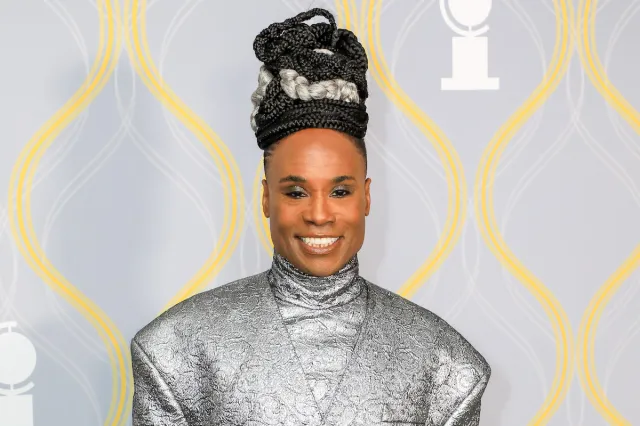 Tony Award winner and Pittsburgh native Billy Porter has joined the producing team of Billy Strayhorn: Something to Live For, which is set to make its world premiere at Pittsburgh Public Theater's O'Reilly Theater on September 19. The limited engagement is scheduled through October 8.
Darius de Haas plays Billy Strayhorn, the legendary jazz performer and composer (also a Pittsburgh native) who maintained a 30-year collaboration with Duke Ellington (played by J.D. Mollison). The musical will also explore his work as a civil rights activist.
"People don't know or appreciate who Billy Strayhorn was," said Porter. "He was an accomplished musical genius and an openly gay Black man back in the day. His story needs to be told."
Billy Strayhorn: Something to Live For is the first show of the 2023/2024 season at Pittsburgh Public Theater. It is written by Rob Zellers (The Chief) with Kent Gash (Paradise Blue) and directed by Gash, featuring music and lyrics by Billy Strayhorn and a nine-piece jazz band led by Matthew Whitaker, an internationally recognized 22-year-old jazz pianist and composer.
In addition to De Haas and Mollison, the cast features Charl Brown (Aaron Bridgers), Taylor C. Collier (Bessie Dudley), Tracy Dunbar (Ernest Brown), Keziah John-Paul (Lillian Strayhorn, Ivie Anderson), Richard McBride (Mercer Ellington), Joseph McGranaghan (Lennie Hayton, Mickey Scrima, Sailor), Arielle Roberts (Lena Horne, Billie Holiday), Joseph Fedore (Production Understudy), and Saige Smith (Production Understudy).
The creative team includes Dell Howlett (Choreographer), Jason Sherwood (Scenic Designer), Rui Rita (Lighting Designer), Jahise LeBouef (Costume Designer), Shawn Duan (Projections Designer), Zach Moore (Sound Designer), Tenel Doresy (Hair and Wig Designer), Bruce Coughlin (Orchestrater), Heather Ankley (Stage Manager), Ellie Handel (Assistant Stage Manager), José Pérez IV (Fight Director), and Marty Ashby (Orchestra Personnel Manager).