Benjamin Scheuer and More Earn Williamstown Theatre Festival Commissions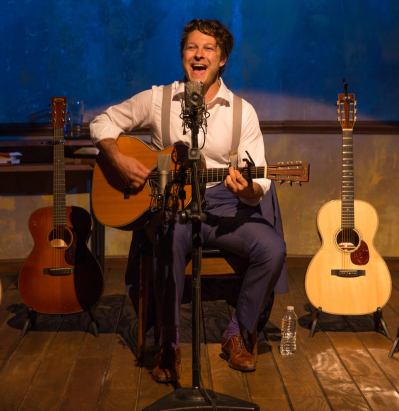 Williamstown Theatre Festival has announced a New Play Commissioning Program and New Musical Commissioning Program, through which the Festival will commission and develop three to five projects annually.
The programs' inaugural artists include Fernanda Coppel, whose new play, King Liz, premieres this summer at Second Stage; Halley Feiffer, whose play I'm Gonna Pray for You So Hard recently completed its run at the Atlantic Theater Company; and Benjamin Scheuer, creator of the current off-Broadway solo musical The Lion. Each commission also includes a writing residency at Williamstown Theatre Festival. Scheuer joins the New Musical Commissioning Program while Coppel and Feiffer christen the New Play Commissioning Program.
"For years," said artistic director Mandy Greenfield, "Williamstown Theatre Festival has led the industry in identifying, supporting and growing the finest emerging and mid-career actors and directors through programs such as its renowned Apprentice Program, for actors, and its Sagal and Foeller Fellowship Programs, for directors. I am proud to see those programs continue to thrive and I am thrilled to launch the New Play and New Musical Commissioning Programs so that we may officially add living writers, from across the career spectrum, to the universe of theater artists this Festival serves and celebrates in meaningful and comprehensive ways."
For tickets to The Lion, click here.
For tickets to King Liz, click here.