Audra McDonald, Bryan Cranston, and More Theater Folk Nab 2016 Emmy Nominations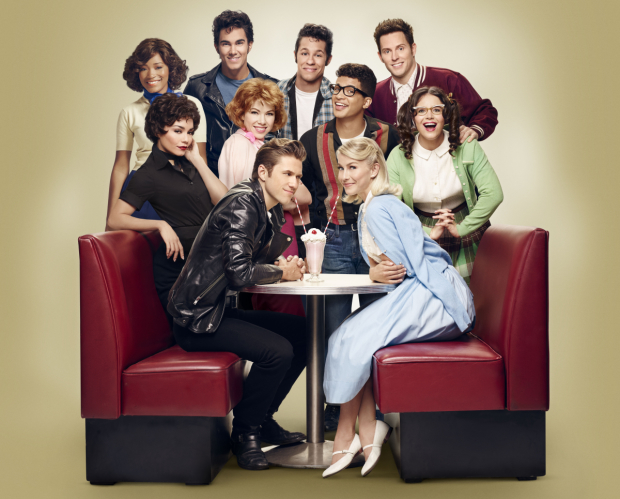 The 2016 Emmy Award nominees were announced this morning in a ceremony hosted by Lauren Graham and Anthony Anderson (who received a nomination for his performance on the ABC sitcom Black-ish).
A number of Broadway veterans topped the list, including Shuffle Along star Audra McDonald. She received a nomination in the category of Outstanding Lead Actress in a Limited Series or Movie for her performance as Billie Holiday in the HBO broadcast of Lady Day at Emerson's Bar & Grill — the same role that earned her a record-breaking sixth Tony win in 2014. Bryan Cranston also received an Emmy nod for reprising his 2014 Tony-winning performance as President Lyndon Johnson in the HBO film adaptation of Robert Schenkkan's All the Way, which also received a nomination for Outstanding Television Movie.
Other stage stars topping the list include Laurie Metcalf (Getting On), who received a 2016 Tony nomination for lead performance in Misery; Claire Danes (Homeland), who recently starred in Sarah Burgess' Dry Powder at the Public Theater; 2013 Tony winner Courtney B. Vance (The People v. O.J. Simpson); two-time Tony winner Viola Davis (How to Get Away With Murder); Tony winner Lily Tomlin (Grace and Frankie); two-time Tony winner Kevin Spacey (House of Cards); Tony winner Liev Schreiber (Ray Donovan); and Benedict Cumberbatch (Sherlock: The Abominable Bride), who recently performed the title role of Hamlet in London's West End.
Other 2016 nominees who have previously graced Broadway stages include Cuba Gooding Jr., Felicity Huffman, Sarah Paulson, Lili Taylor, Kerry Washington, William H. Macy, Jeffrey Tambor, and Kyle Chandler.
In addition to the acting nominations, this year's live musical telecasts also received a number of nominations, with Fox's Grease Live! earning 10 (including nominations for Hamilton director and set designer Thomas Kail and David Korins, respectively). Grease becomes the live musical with the most Emmy nominations ever. Tony-winning set designer Derek McLane also walked away with two nominations for his design of NBC's The Wiz Live! and the Oscars ceremony.