Andrew Leynse, Artistic Director of Primary Stages, Has Died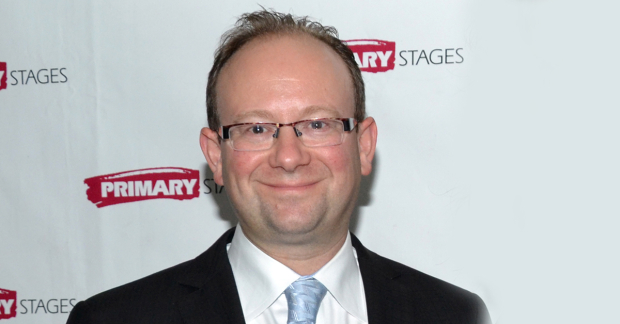 Andrew Leynse, the longtime artistic director of off-Broadway theater company Primary Stages, has died after a mulitweek hospitalization with a staph infection that turned into sepsis, according to social media posts from family and friends.
Leynse began his career as an intern at Playwrights Horizons while in high school, working on productions including the Ahrens and Flaherty musical Lucky Stiff. He graduated with a BFA in directing from Carnegie Mellon and began working with Casey Childs, the founder of Primary Stages, as an assistant director on several of the company's productions. Following that, he worked with producer Julian Schlossberg at Castle Hill Productions.
Returning to Primary Stages the early 2000s, Leynse then took over as artistic director, a position he has held ever since. Over the last two decades, he shepherded works by playwrights including Terrence McNally, Horton Foote, A.R. Gurney, Theresa Rebeck, Billy Porter, David Ives, Charles Busch, Kate Hamill, Donald Margulies, Charlayne Woodard, Tina Howe, Sharon Washington, and more, to the stage, at venues including 59E59, the Duke on 42nd Street, and the Cherry Lane Theatre. Primary Stages productions that transferred to Broadway are In Transit, Bronx Bombers, and Dividing the Estate.
This season's productions at Primary Stages included Clarence Coo's On that Day in Amsterdam, Jiehae Park's Peerless, and Karen Hartman's New Golden Age. It's forthcoming work is Judy Gold's Yes, I Can Say That!, beginning performances at 59E59 on March 4.
Leynse was the former artistic director of the Colorado New Play Festival, and also taught at Carnegie Mellon and Syracuse University. He is survived by his wife, Mary Bacon and their son Abadi, as well as his brother, James Leysne, among others.