A Streetcar Named Desire to Be Broadcast by National Theatre Live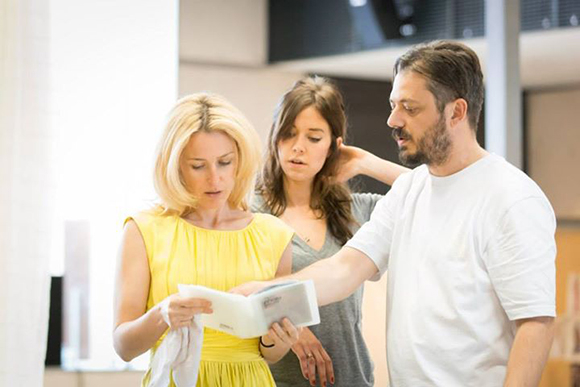 National Theatre Live has announced an international broadcast of the current Young Vic/Joshua Andrews coproduction of Tennessee Williams' A Streetcar Named Desire, directed by Benedict Andrews. It will be broadcast live from London's Young Vic Theatre on Tuesday, September 16, with additional broadcast dates and encore screenings to be announced.
The production costars Emmy and Golden Globe Award winner Gillian Anderson (The X-Files) as Blanche DuBois, Ben Foster (Orphans) as Stanley Kowalski, and Vanessa Kirby (Three Sisters) as Stella Kowalski. The cast also features Clare Burt, Lachele Carl, Branwell Donaghey, Otto Farrant, Nicholas Gecks, Troy Glasgow, Stephanie Jacob, Corey Johnson (as Harold "Mitch" Mitchell), and Claire Prempeh.
The creative team includes set design by Magda Willi, costume design by Victoria Behr, sound design by Paul Arditti, music by Alex Baranowski, and lighting design by Jon Clark.
A Streetcar Named Desire opens at the Young Vic in London on July 28. Originally produced in 1947, the play tells the story of aging Southern belle Blanche DuBois (Anderson) whose arrival at the home of her sister, Stella, and Stella's brutish husband, Stanley, sends them all into turmoil.