A New Brain, With Jonathan Groff and Ana Gasteyer, Will Be Recorded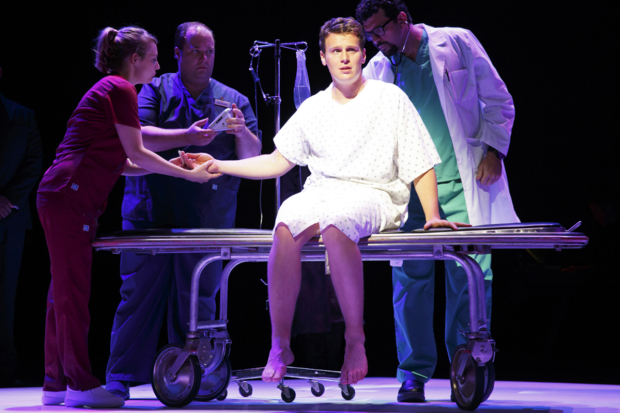 A complete two-disc recording of William Finn and James Lapine's musical A New Brain, featuring Jonathan Groff, Ana Gasteyer, and the company of the show's recent Encores! Off-Center production, will be released later this year on the PS Classics label.
The full company, which also included Tony winner Dan Fogler, Aaron Lazar, Jenni Barber, Quentin Earl Darrington, Bradley Dean, Josh Lamon, Alyse Alan Louis, and Rema Webb, is currently in the process of laying down the tracks, with Jeffrey Lesser serving as producer. The album is made possible by New York City Center board cochair Stacey Mindich.
The album will include more than 15 minutes of previously unrecorded musical material, preserving the entirety of the 95-minute work. Inspired by Finn's personal experiences, A New Brain follows struggling composer Gordon Michael Schwinn (Groff) as he examines his life after being diagnosed with a brain tumor.
Directed by Lapine, the Encores! Off-Center production ran from June 24-27 at New York City Center.