59E59 Theaters Announces Its 2014 East to Edinburgh Festival Lineup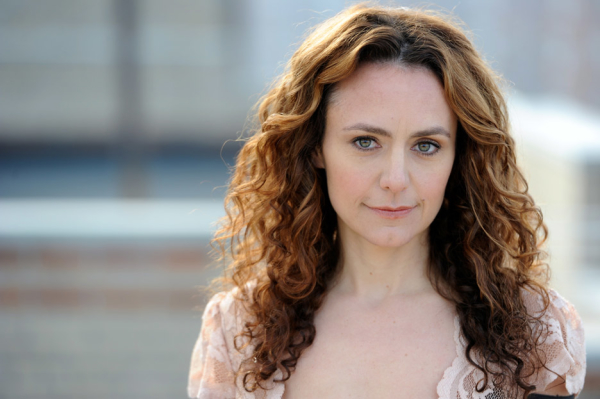 59E59 Theaters has announced the 2014 lineup for its yearly East to Edinburgh festival, which will run from July 8-July 27. During the event, 59E59 hosts innovative U.S. productions en route to the Edinburgh Festival Fringe, the largest arts festival in the world.
This year's lineup will include Douglas de Souza's 666DSM: A Dark Comedy About Sanity, Society and Spirituality (July 8 and 9), Allen Barton's Years to the Day (July 8 and 12), Matthew Ackland's Razbitye Kuklu (Broken Dolls) (July 8 and 9), Matthew Schott's Refresh: Stories of Love, Sex, and the Internet (July 8 and 9), Brenda Cullerton's Jay Z&Me: A Fast Talking Memoir (July 9), Jeanette Bonner's Love. Guts. High School (July 10), Jonathan Prager's My Damage Is My Gift! The Dysfunctional Family Musical (July 10 and 13), Lucie Pohl's Hi, Hitler (July 10-13), Luis Sosa and Casey Dressler's Driving With the Parking Break Up (July 11), Louis Pearl's The Amazing Bubble Man (July 11), Jessica Sherr's Bette Davis Ain't for Sissies (July 11-19), Vickie Tanner's Running Into Me (July 12 and 13), Valerie Hager's Naked in Alaska (July 12-20), Baba Brinkman's The Rap Guide to Religion (July 15 and 16), George Griggs' A Midsummer Nights Dream, The Rock Musical (July 17-19), Heather Bagnall's Singlemarriedgirl (July 19 and 20), Mary Lou Quinlan and Martha Wollner's The God Box, a Daughter's Story (July 22 and 23), Bruce A! Kraemer's what do you mean (July 22-27), Olivia Rhee's Adventures of the Singing Acupuncturist: Big O Finds Her Soul (July 26), and Daniel James Winker's Deconstructing the Surrogate (July 26 and 27).
The East to Edinburgh Festival is designed to help shows get on their feet before flying off to Scotland by simulating the same production constraints that will be experienced during the Festival.
For tickets and more information about the festival, click here.