Outer Critics Circle Names TheaterMania's David Gordon as New President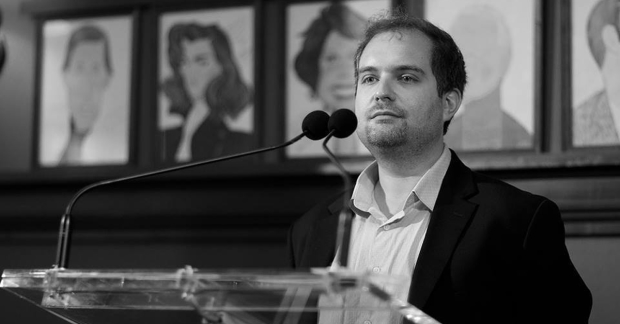 Outer Critics Circle has announced that TheaterMania.com's David Gordon will serve as its new president. Former president Simon Saltzman will continue his longtime association with the OCC in the position of vice president. Both positions were voted by the OCC executive committee and will take effect immediately with the start of the 2018-2019 theater season.
In addition, the OCC executive committee has announced that former Vice President Mario Fratti will be awarded board member emeritus status, and Stanley L. Cohen has resigned his responsibilities in his capacity as treasurer and nominator. Cohen will remain as a board member and adviser to the executive committee.
Glenn Loney, Outer Critics Circle founding member, historian, and longest-serving executive committee member, passed away on April 16, 2018, at the age of 89. The Outer Critics Circle will begin a search to replace this position and the two others this summer, and looks forward to welcoming a total of three new executive committee members.
Outer Critics Circle is an organization of writers and commentators covering New York theater for out-of-town newspapers, national publications, and other media beyond Broadway.