How Marguerite Derricks Makes The Marvelous Mrs. Maisel Dance
Chances are, you've seen the work of Marguerite Derricks, even if you didn't realize it. The frugs of Austin Powers? The beauty pageant at the end of Little Miss Sunshine? Elizabeth Berkley's strip routines in Showgirls? All are creations by Marguerite Derricks, a veteran choreographer of screen and stage with three Emmys to her name and a pages-long résumé that includes the best and brightest of Hollywood. (East Coast-based audiences may have seen her moves in Heathers the Musical at New World Stages.)
In recent years, Derricks has developed a very fruitful collaboration with television impresarios Amy Sherman-Palladino and Dan Palladino. Initially hired to make Sutton Foster into a ballet dancer for Bunheads, Derricks quickly became the go-to choreographer for all of their projects, including Netflix's Gilmore Girls revival and now, Amazon's The Marvelous Mrs. Maisel.
Her choreography, Derricks assures us, is about more than dance moves. Not only does she have to create the steps, but she also has a hand in the way her sequences are shot — working hand in hand with the Palladinos to ensure that Midge's every move, from strutting through a department store to rolling around on a wheelie chair, comes off as completely seamless.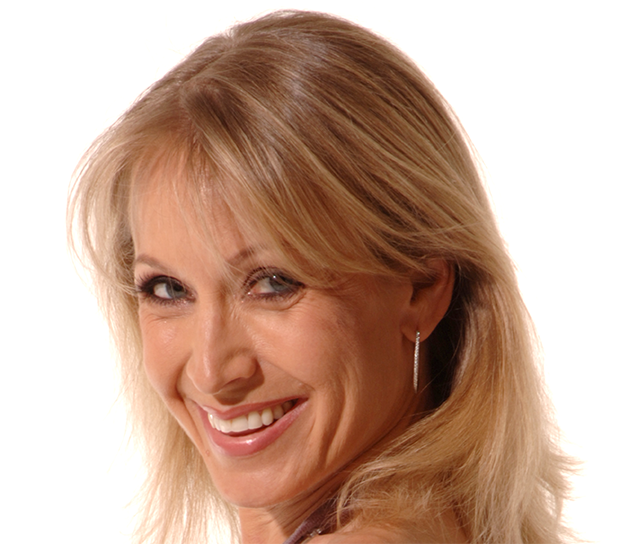 How does choreographing for cameras compare with choreographing for the stage? What is the difference in your job when you're working on a TV show like Maisel, as opposed to a musical like Heathers?
When I'm choreographing for TV and film, I always start as if it's on a stage, but the camera does onscreen what you do in a theater with physical bodies and lighting. In theater, it's lighting that directs the audience to where we want them to look.
Amy and Dan do a lot of long, one-take shots. Sometimes, I'll fly in just to stage women moving through a department store in one take. I go in, stage it, and push around our incredible camera operators to get one long take. Because it's a pas de deux with the camera, it's always challenging. I remember on Gilmore Girls, we did a one-take tango scene, and at one point, the camera went the wrong way. That's the one we used, because it can look good from so many angles.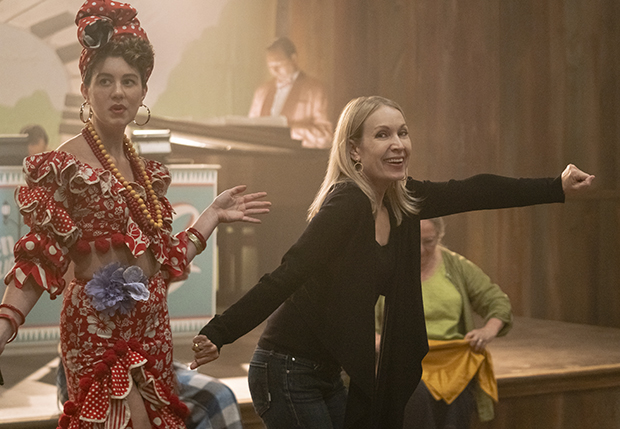 How do you prepare? What is it like collaborating with the Palladinos, having worked with them so frequently?
I get a script and what I always do is have them either see it in rehearsal, or I'll film it in the way that I think it's going to be shot to send to send to them for approval.
We did a number in season two called the "Initial Dance." Midge is away with her family on vacation in the Catskills. The premise is that there's a dance challenge, and the challenge is to find a partner who has the same initials that you do.
This scene is nine-and-a-half pages of dialogue. I went into the studio and started prepping it, and I put it together in one take. As I walked Dan through the scene and he realized it, Amy was behind us smiling and nodding. Amy knows and respects dance so much. She always wants us to get the hands and feet. She wants to see the whole body.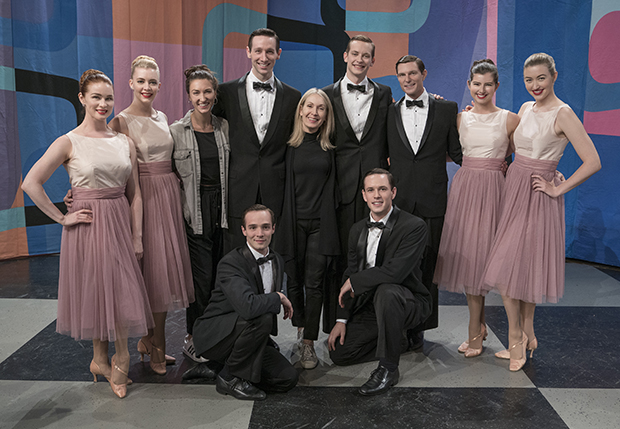 How do you choreograph comedy? I'm thinking specifically of the "around the world" dance with Alex Borstein.
It's about trying not to be funny and taking the dance super seriously, but finding quirky moves that are utterly ridiculous. I try to look at the personalities that I'm going to be working with and finding some moves that I think are going to be a little out there. I don't like to get schticky. To me, that never reads real. Alex walked in the room and was like, "Yeah, I don't really dance," but she learned the whole thing in 10 minutes. She's a great mover, and because she was good, that's what made it funny. The better they do it, the funnier it is.
Rachel always claims not to be a dancer, too, but there's nothing that I've done with her that she hasn't done really well. The amount of time that I usually have with her is crazy, because she's in almost every scene. She learned the whole staging of the "Initial Dance" in 45 minutes a month before we shot it, because that was the only day off she had. A month later, I fly in, we're staging it with the Steadicam operator and she's relearning it on the spot, nailing it every single time. I would say she is one of my best dancers, and she would laugh if she heard me say that.