Immersive Great Gatsby to Have US Premiere in New York City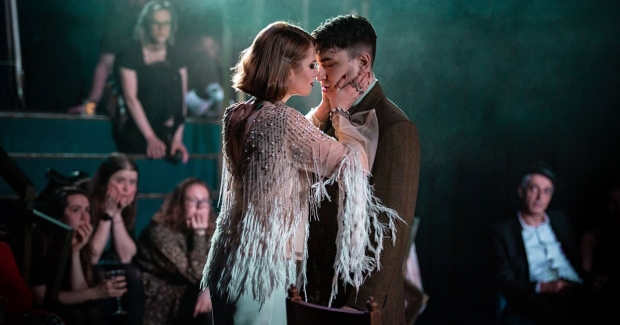 Following a seven-year run in the UK, Immersive Everywhere's acclaimed immersive production of The Great Gatsby will make its American debut at the Gatsby Mansion at the Park Central Hotel New York. Created and directed by Alexander Wright, performances will begin March 9, 2023.
The production is described as follows: "Upon purchase of your ticket, you are invited to one of Jay Gatsby's infamous parties. As invites go, this is the hottest ticket in town. A world of red-hot rhythms, bootleg liquor, and pure jazz age self-indulgence awaits. Spend the evening dancing, gossiping and clinking glasses with Nick Carraway, Daisy and Tom Buchanan, Myrtle Wilson, and the perfect host, Mr. Jay Gatsby himself. The champagne flows and the drama unfolds. Dress to the nines and join this heart racing, immersive theatrical adaptation of F. Scott Fitzgerald's classic tale direct from London after seven years of sold-out performances. Welcome back to the roaring twenties!"
The Great Gatsby is the UK's longest-running immersive production, and since its debut, has been mounted across three continents. The New York production is produced by Immersive Everywhere, Hartshorn – Hook Productions, and Broadway International Group, and executive-produced by Louis Hartshorn, Brian Hook, Marc Routh, and Simone Genatt. Co-producers include Gavin Kalin, Hunter Arnold, Naoya Kinoshita, and VCM AGM, among others.
The show's 14-member cast will be announced at a later date.