Top 7 Most Memorable Child Performances of 2015
If 2015 was any indication, show kids make the world go round. Broadway alone is stacked with the young companies of Finding Neverland, School of Rock, Fun Home, Matilda, not to mention the other adolescent actors sprinkled both on and off the Great White Way. There were dozens of performances to sift through, but here's a list of seven performances we at TheaterMania still can't stop thinking about.
---
First Daughter Suite — Carly Tamer (Amy Carter)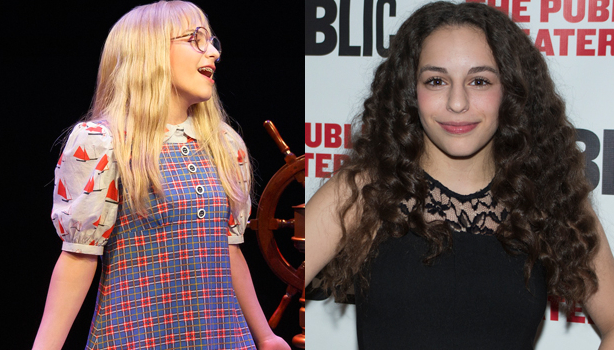 First Daughter Suite, one of the most eccentric musicals of 2015, was stacked with plenty of powerhouse Broadway actresses, but you left the theater thinking about the production's youngest star, Carly Tamer. With a fat set of braces, a tangled mess of blonde hair, and a lilting reprise of "Misty Malarky Ying Yang," Tamer stole the whole show as awkward Georgia peanut Amy Carter. In just one imaginary boat ride to Iran, she got us all rooting for the cat-loving Carter's cool-girl dreams to come true — even as each melodic reminder of her cat's unfortunate moniker made those dreams seem as far-fetched as a boat ride to Iran.
---
On Your Feet! — Alexandria Suarez (Little Gloria)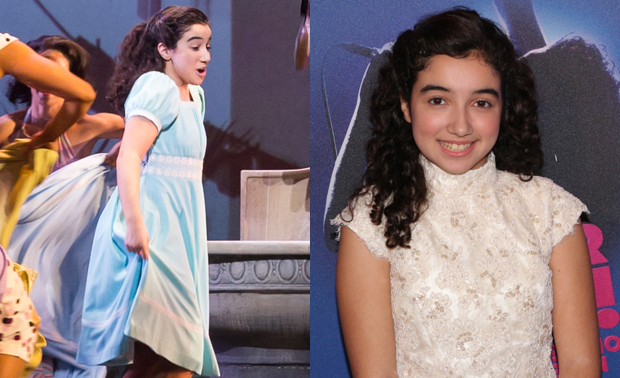 It's a tall order to sing and dance like the inimitable pop star Gloria Estefan — which makes it that much more impressive when it's pulled off by an actress not yet old enough to hold a learner's permit. Fourteen-year-old triple-threat Alexandria Suarez made it to the top of our list with her performance as On Your Feet!'s Little Gloria, a role that marks her Broadway debut. She doesn't get as much stage time as her adult counterpart (played by Ana Villafañe), but you almost hope for an extra 30 minutes of Gloria's early years just so she'd stay a while longer and sing us a few more songs.
---
The Nether/Lazarus — Sophia Anne Caruso (Iris/Girl)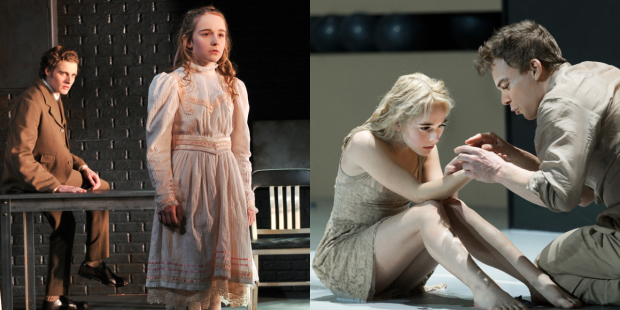 Sophia Anne Caruso may have looked like your typical rosy-cheeked child actor when the 10-year-old performed for the nation as Brigitta in The Sound of Music Live! back in 2013, but her 2015 resume has suggested a quirky downtown theater artist in the making. In February she starred in Jennifer Haley's off-Broadway drama The Nether as Iris — an Internet avatar who is subjected to the depraved fantasies of older men. Now 14, she's moved on to New York Theatre Workshop's premiere of the new David Bowie musical Lazarus, slaying Bowie's classic "Life on Mars" as a mysterious "Girl" tasked with saving alien Thomas Newton (played by Michael C. Hall). After the year she's had, it's safe to say Caruso has more up her sleeve than the next revival of Annie.
---
Finding Neverland — Aidan Gemme (Peter)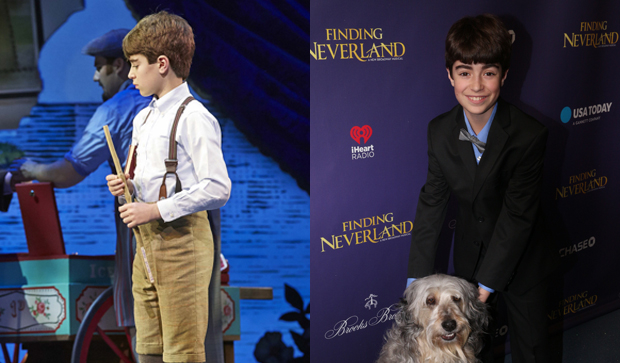 Finding Neverland boasts an impressive group of young actors, but of all the Llewelyn Davies boys, Aidan Gemme's performance as Peter — the inspiration behind J.M. Barrie's Peter Pan character — stood out as one of the year's finest. He gave us all the feelings we look for in a good Peter Pan story, plus, he held his own in a duet with the angel-voiced Matthew Morrison. It takes a strong performer to take on that kind of challenge.
---
School of Rock — Bobbi MacKenzie (Tamika)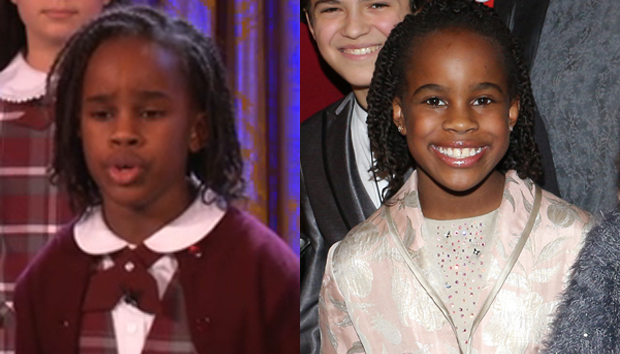 There was an entire musical earlier this season devoted to the hymn "Amazing Grace," but no one's sung it better this year than 10-year-old Bobbi MacKenzie, who makes her Broadway debut in School of Rock as the soul-singing virtuoso Tomika. There was stiff competition among her Broadway bandmates for this coveted spot on our list, but we decided that keeping your composure during a performance for the First Lady at the White House shoots you straight to the top.
---
Fun Home — Zell Steele Morrow (John)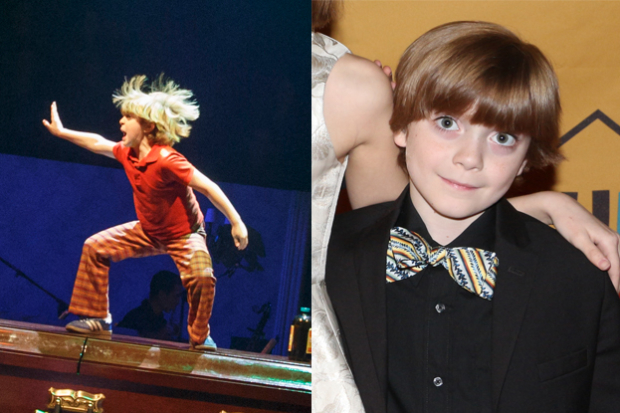 Sydney Lucas was undeniably the queen of 2015 Broadway kids. At age 11, she was nominated for a Tony Award for her stunning performance as Small Alison in the Tony-winning musical Fun Home, making her the obvious choice for the Lincoln Center concert revival of The Secret Garden this coming February. In the entire Fun Home cast, only one actor was capable of upstaging Lucas, and that was eight-year-old Zell Steele Morrow, who breaks it down in the Jackson 5-inspired number "Come to the Fun Home." Brilliant acting is one thing, but sometimes, all an audience wants is some grade-A booty-shaking.
---
The Audience — Sadie Sink/Elizabeth Teeter (Young Elizabeth)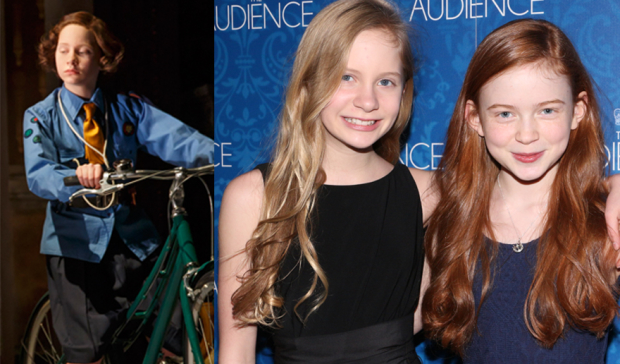 Peter Morgan's pond-crossing play The Audience brought 2015 Broadway audiences the hotly anticipated "Helen Mirren show." As expected, Mirren gave a tour-de-force (and Tony-winning) performance as Queen Elizabeth II, traveling through six decades of rule and weekly meetings with Britain's revolving door of prime ministers. But audiences at The Audience were treated to another royal performance by Young Elizabeth. Sadie Sink and Elizabeth Teeter shared the role, so most folks only got to see one of them as the monarch-in-training. But whichever young actress you saw, it took little effort to imagine either as a future Dame Helen.