Will New Musical The Bloody Irish Open on Broadway?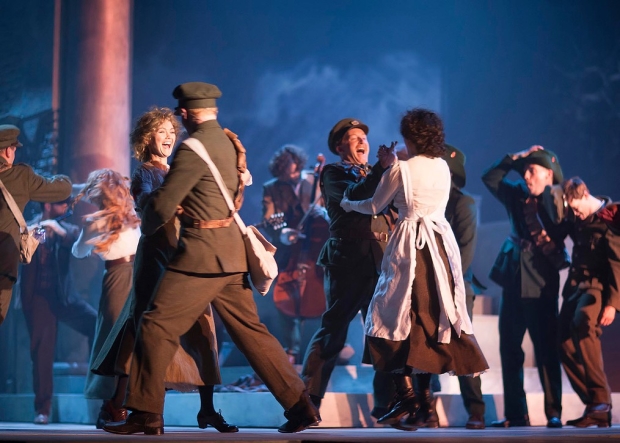 The Bloody Irish, an epic new musical about the 1916 Easter Rising in Ireland, is expected to open at Broadway's Neil Simon Theatre this spring, according to published reports.
Written by Barry Devlin and directed by Michael Barker-Craven, the 80-minute musical drama features music composed and arranged by David Downes. The production explores the events that led to a war against British rule in Ireland and the establishment of an independent Irish Republic. The cast is expected to include Malcolm Sinclair as General Maxwell, Lorcan Cranitch as Connolly, Gavin O'Connor as Pearse and Lisa Lambe as Elizabeth.
The production was first seen in the US in a taped version on PBS in October 2015. The score includes new music by Downes and rearrangements of songs including "It's a Long Way to Tipperary." It was filmed in front of a live audience in Dublin.
The show's website promises a 2016 American tour, though nothing has yet been confirmed. However, as part of the annual PBS fundraising drive, the show is offering a Broadway backstage meet-and-greet with the cast on April 21 at the Neil Simon.