What the Constitution Means to Me Announces Rush Policy Ahead of Previews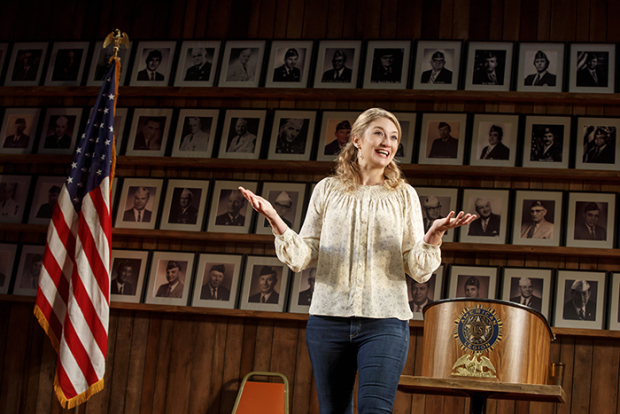 What the Constitution Means to Me has announced a general rush policy ahead of its first Broadway preview at the Helen Hayes Theater. Previews begin March 14 in advance of a March 31 opening, and the production is scheduled for a 12-week limited engagement.
Beginning with the first performance, a limited number of general rush tickets will be available daily for $42 at the Helen Hayes Theater box office when it opens for that day's performance only. There will be a maximum of two tickets per person. Tickets can be paid for via cash or credit card and are subject to availability. Seating locations will be determined at the discretion of the box office.
What the Constitution Means to Me is described as follows: "Fifteen-year-old Heidi Schreck earned her college tuition money by winning Constitutional debate competitions across the United States. In her boundary-breaking new play, the Obie Award winner resurrects her teenage self in order to trace the profound relationship between four generations of women in her own family and the founding document that dictated their rights and citizenship."
The cast of What the Constitution Means to Me includes Schreck, Mike Iveson (Gatz), and New York City high school students Rosdely Ciprian and Thursday Williams, all in their Broadway debuts. Ben Beckley understudies Iveson.
What the Constitution Means to Me was commissioned by True Love Productions and had its off-Broadway premiere in New York City at New York Theatre Workshop last fall. The production extended twice before NYTW transferred the production to the Greenwich House Theater.