RuPaul Visits the Glamorous Drag Queens of MCC's The Legend of Georgia McBride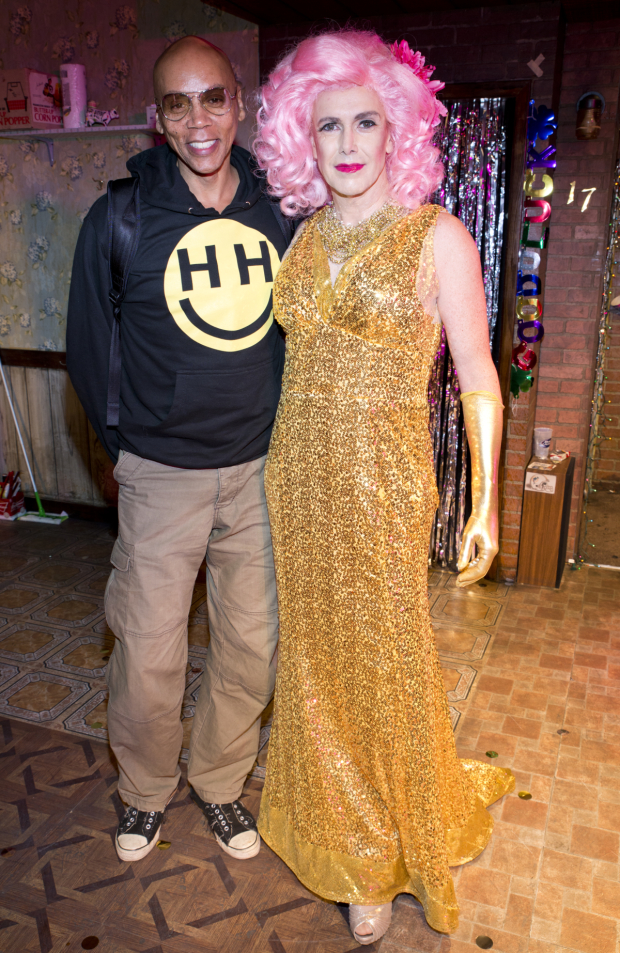 Drag icon RuPaul took in the September 15 performance of MCC Theater's The Legend of Georgia McBride at the Lucille Lortel Theatre. Following the show, the performer/television personality visited the cast of Matthew Lopez's comedy backstage to pose for photos.
The Legend of Georgia McBride follows an Elvis impersonator as he becomes a drag queen in order to make ends meet for himself and his pregnant wife. The production marks the MCC Theater debuts of both playwright Lopez and director Mike Donahue.
The company is led by Dave Thomas Brown (Heathers: The Musical), alongside Wayne Duvall (O Brother, Where Art Thou?), Matt McGrath (Hedwig and the Angry Inch), Keith Nobbs (Lombardi), and Afton C. Williamson (Banshee).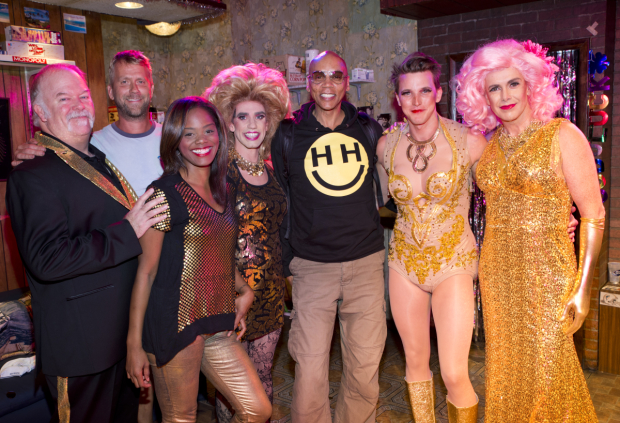 The production features choreography by Paul McGill, set design by Donyale Werle, costumes by Anita Yavich, hair and makeup by Jason Hayes, lighting by Ben Stanton, and sound design by Jill DuBoff.
For tickets and more information, click here.