Review: Uncle Vanya in a Loft With Some of the Best Actors in New York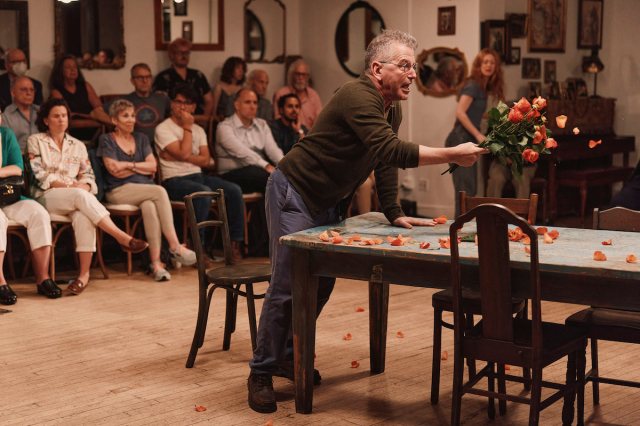 One of the cruel ironies of life is that, by the time you've lived long enough to understand what you really want, the doorways to satisfaction have likely been slammed shut. Circumstance and obligation divert the energies of the unfortunate, while the fortunate pave the way to their own misery by indulging adolescent notions both romantic and practical. That's certainly the case for the chronically unhappy characters in Anton Chekhov's Uncle Vanya (translation by Paul Schmidt), now receiving an exceedingly well-acted and painfully tangible off-Broadway revival from OHenry Productions and director Jack Serio.
This is a return engagement, the production having played a sold-out run in a Flatiron loft earlier this summer. It's back in a new location, and with the majority of the cast in tow, spare one notable switch: The role of Serebryakov, previously played by Bill Irwin, has been taken over by Thomas Jay Ryan. I didn't see Irwin's performance, but Ryan is made to play the retired professor, perpetually irritable because his body is failing him, and completely clueless about the ways others have sacrificed their happiness for him. Armed with a withering gaze and a sharp edge concealed within the folds of his voice, he sneers at the country estate that has hitherto afforded his urban lifestyle, and to which he has now returned with the expectation that everyone adjusts around him.
No one resents this imposition more than Vanya (David Cromer), Serebryakov's brother-in-law and the manager of the estate. It was the dowry of his late sister and rightfully belongs to his niece (Serebryakov's daughter) Sonya (Marin Ireland). But she struggles alongside Vanya to squeeze a 2 percent return from the property so that her father can live in the city with his new wife, Yelena (Julia Chan). Vanya's strong feelings for Yelena are lemon in an already festering wound.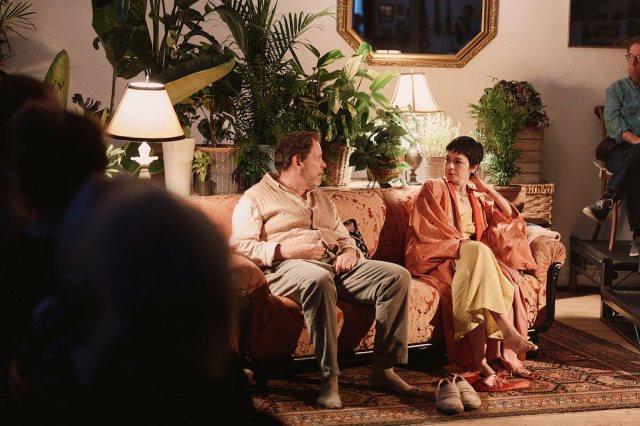 Over the course of the nearly three-hour run, Cromer slowly turns the heat up on Vanya's simmering rage, reaching a scalding boil at the climatic scene. It's enough that he's wasted his life servicing a spoiled fraud like Serebryakov, but must his mother (a needling Ann McDonough) always side with the professor? Cromer's performance is a master class in the art of the slow build.
Ireland's Sonya is more erratic: Less apt to suffer silently, she gives it right back to dad when he snaps at her for bringing him the wrong medicine. Emotionally vulnerable, this is a Sonya who feels deeply, allowing herself to fall in love with Astrov (Will Brill), the country doctor who inconveniently also has the hots for Yelena. Any rational person can see the approaching disaster, but Sonya charges forth in forlorn hope.
Chan's casual British civility and general ennui make this storyline even more painful to witness, as she meets Sonya's devastation with a shrug. Oh dear, she seems to say with her outwardly embarrassed (but secretly flattered) expression. Her reptilian temperature only seems to rise for Astrov, with whom she shares the spark of forbidden desire. Chan's scenes with Brill are legitimately hot.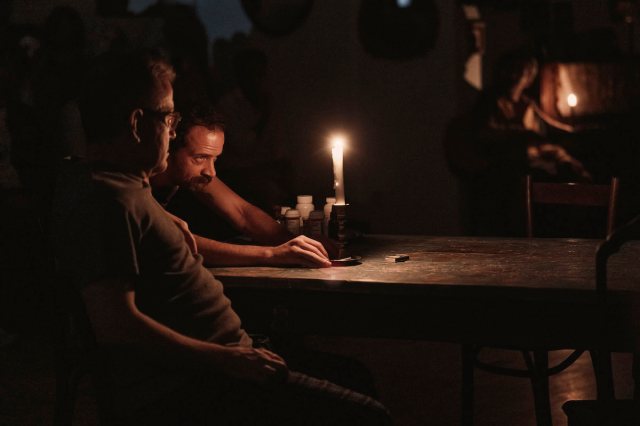 And a large part of that has to do with Brill, who manages to infuse midlife gloom with an unsatisfied animal longing. Misunderstood and lonely, this Astrov self-medicates to mute the barrage of deprivation to which he is daily subjected as a country doctor. Brill's portrayal of despair illuminated by sudden flashes of desire is uncomfortably relatable.
Serio's production has a timeless feel, undergirded by Ricky Reynoso's contemporary costumes (I particularly appreciated Sonya's tomboy getup). Walt Spangler's set intentionally defies period, mixing plausibly 19th-century items (a brocade sofa) with the modern (a sleek kitchen island). Impressively working without a traditional lighting grid, designer Stacey Derosier also manages to span the ages, with harsh overhead lighting giving way to furtive candlelight in Act 2. We may not see the actors' faces perfectly, but when the physical and vocal performances are this good, you don't need to.
Those performances are the reason to buy a ticket, with top-notch actors like Will Dagger (as the neighbor, Waffles), Virginia Wing (as the old nanny Marina), and Dario Ladani Sanchez (as the servant Yefim) filling out the minor roles. Theatergoers looking for an unforgettable up-close theatrical experience won't be disappointed, even when experiencing this story of overwhelming disillusionment.