Explore Shows from this Story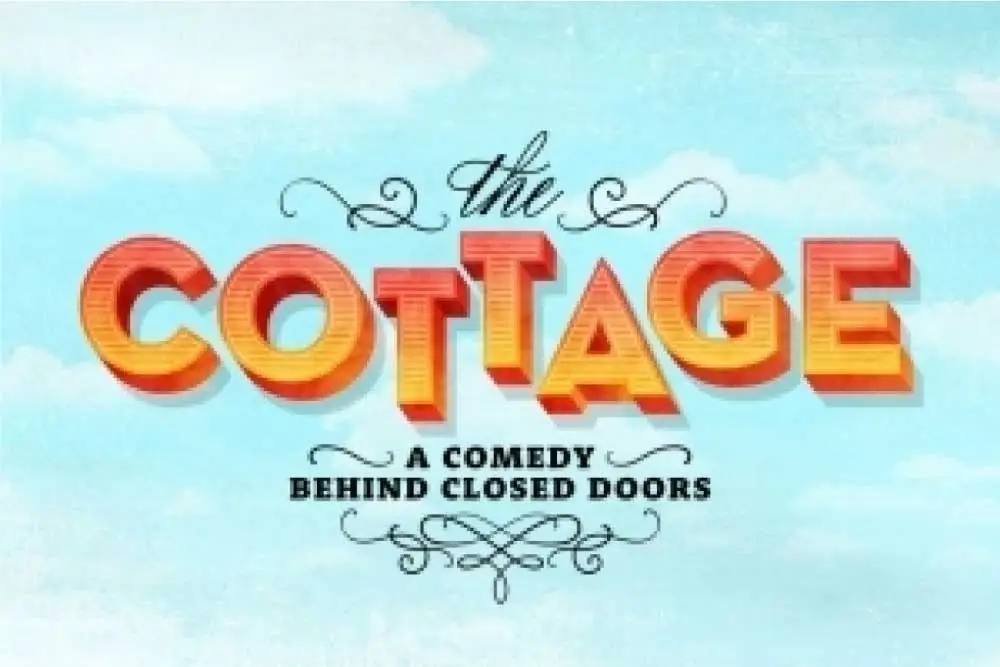 Final performance: October 29, 2023
Select Orchestra from $89
Review: The Cottage Is a Welcome Retreat From the Summer Heat
What a wonderful thing it is to know that when this summer's heat becomes just a little too much, there's a play running on Broadway that goes down like a cold glass of lemonade. That play is Sandy Rustin's positively delightful comedy The Cottage, now running at the Helen Hayes Theater. There are few things more pleasant on a steamy New York afternoon or evening than to sit down in a cool theater, turn off your brain, and laugh for two hours straight. The Cottage more than fits that bill.
It's no real surprise that it works as well as it does. Director Jason Alexander (Seinfeld) knows how to do smart yet silly comedy without overdoing it, and The Cottage is a play that needs only light touches to make it frothy and effervescent. Inspired by the plays of Noël Coward and Oscar Wilde, Rustin sets hers in the English countryside on a sunny morning in 1923 in a so-called "cottage" where Beau (Eric McCormack) meets with Sylvia (Laura Bell Bundy) once a year to take a break from their respective marriages.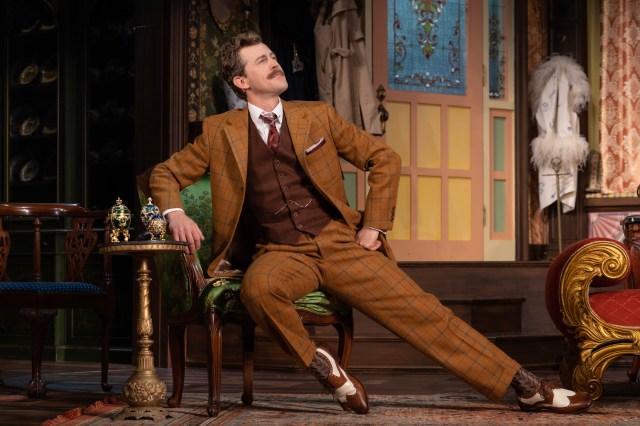 But things get hilariously complicated when they are paid a visit by Sylvia's husband, Clarke (Alex Moffat), followed soon after by Beau's pregnant wife, Marjorie (Lilli Cooper), both of whom reveal that they have been carrying on with each other for ages. As if things couldn't get more zany, another of Beau's paramours, Dierdre (Dana Steingold), shows up to announce that her husband, Richard (Nehal Joshi) is coming to kill Beau in a jealous rage. And this is just the set-up.
The rest is all deliciously plotted and brilliantly acted frivolity that you don't have to spend an ounce of brainpower on. Even the "surprise" plot twist at the end of the first act should come as no surprise to anyone who has been paying even a little attention. But there's so much more about this production to love than just the kooky story.
First off, Paul Tate dePoo III is making his long overdue full-on scenic designer debut with this show — and what a debut it is! DePoo's extraordinarily detailed cottage looks more like a wing of Downton Abbey with all its ornate fixtures and highly detailed woodwork. When the curtain went up, the cottage itself received the first applause — a relatively rare feat for a set on Broadway.
But it's ultimately the phenomenal cast that pipes the energy into the room with performances that more than match one another for comedic timing and spot-on delivery. McCormack does his snooty Englishman Beau like he's channeling a befuddled Rex Harrison, Bundy's Sylvia is a marvelous caricature of every desperate housewife who ever existed, and in a wonderfully understated performance, Cooper brings the house down in a second act coup as she endures an extended bout of flatulence (pungent sound design by Justin Ellington). How the cast keeps from breaking into hysterics I will never know.
For their part, Joshi and Steingold show off some of the play's potential for physical comedy, Joshi with a pair of deer antlers and Steingold with a liquor bottle (one sight gag she does with a large revolver, however, literally goes limp — it was the show's one groaner). But the physical comedy award here really must go to Saturday Night Live vet Moffat, who contorts himself all over the stage in the most ridiculous ways. From his overemoting, to his absurd leg twists, to the headstand he does while trying to escape down a trap door, Moffat had all eyes on him, all tear-filled from laughs.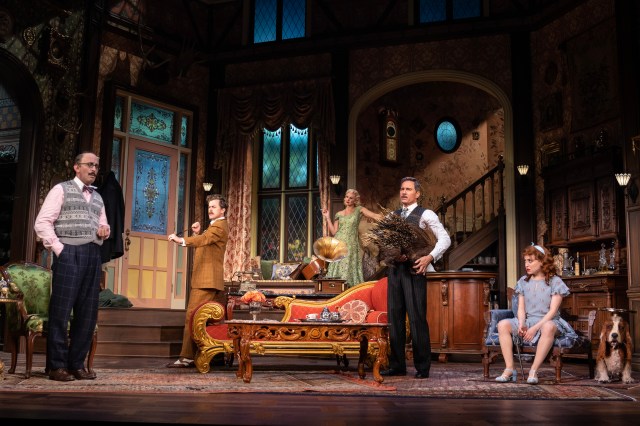 It's been 10 years since Rustin's play premiered in Queens at the Astoria Performing Arts Center, and it's been popping up in regional theaters ever since. But what a difference a Broadway budget makes. In addition to dePoo's opulent set illuminated by Jiyoun Chang's lighting, Sydney Maresca's costumes pull us right back into the 1920s along with Tommy Kurzman's wig and makeup design. And mention simply must be made of Matthew Frew's myriad hilarious props, which provide seemingly endless repositories for liquor bottles and cigarettes (a small statue of Michelangelo's David has a surprising place for a lighter).
All this to say, when you feel you need some respite from the heat or just from the world in general, The Cottage is well worth paying a visit to.
Featured In This Story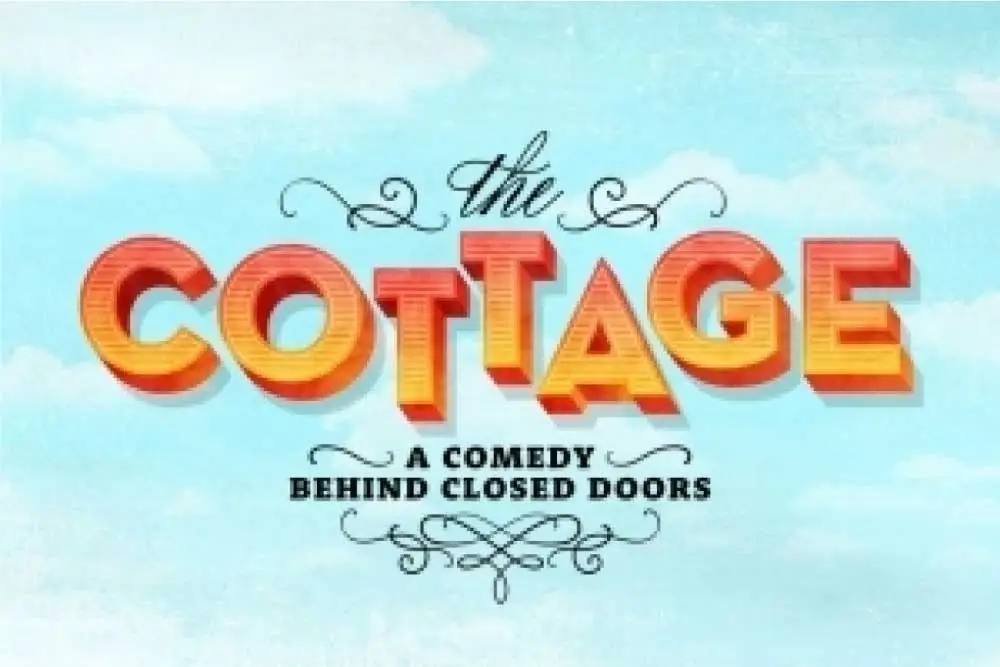 Final performance: October 29, 2023
Select Orchestra from $89