Explore Shows from this Story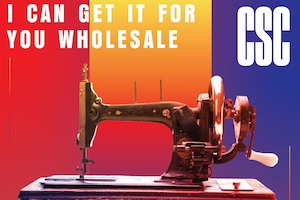 Final performance: December 17, 2023
Review: Julia Lester Pulls a Streisand in Revival of Rarely Seen I Can Get It for You Wholesale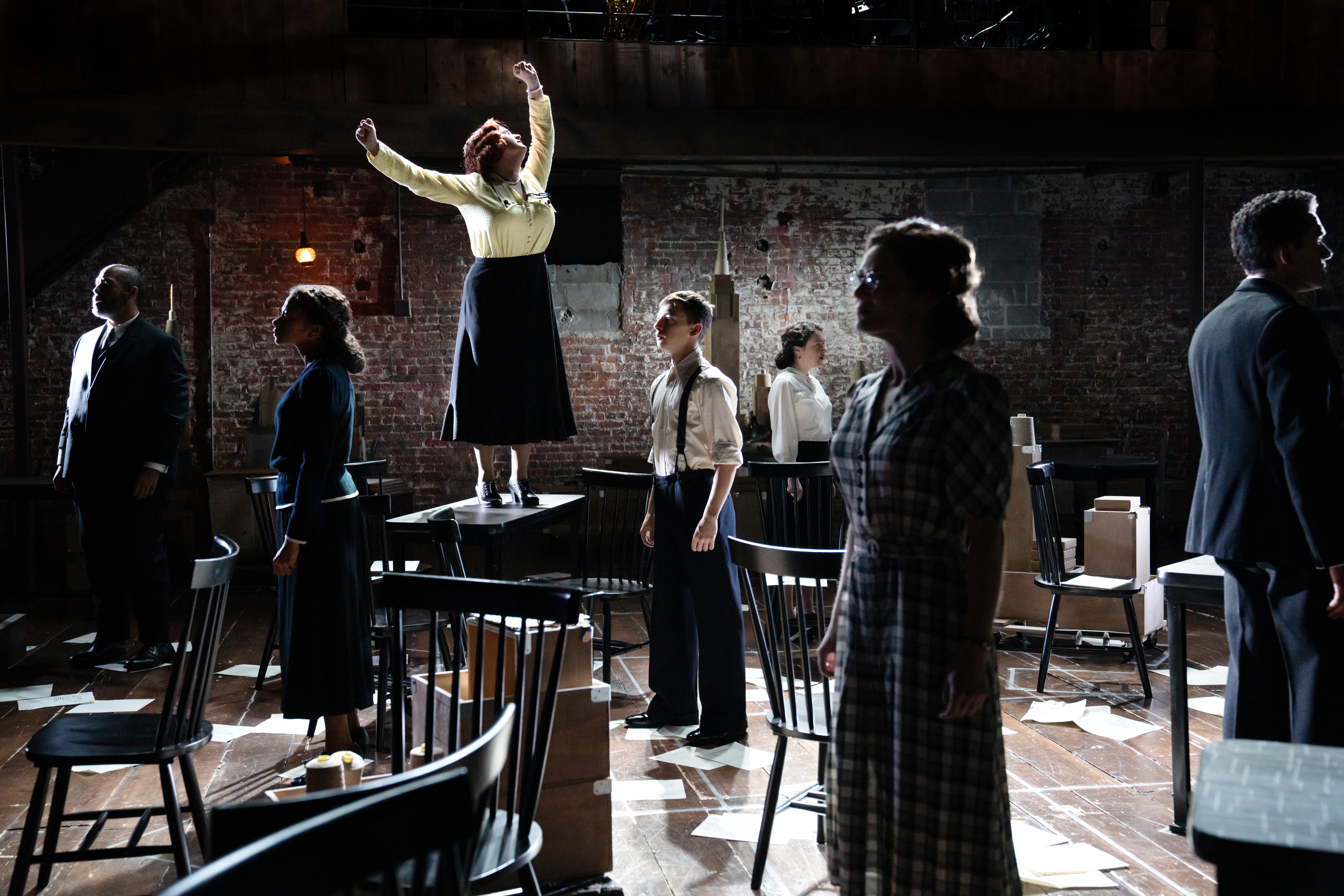 Harold Rome and Jerome Weidman's I Can Get It for You Wholesale is an odd duck among musical-theater deep cuts. It ran on Broadway for a year in 1962 and didn't make much of a splash; rarely seen since (it was revived off-Broadway in 1991 and got a York Theatre concert in 2005), it's solely known these days for having launched the career of a 19-year-old singer named Barbra Streisand, who played the ancillary role of the secretary Miss Marmelstein and mythologically stole the show. So that's reason alone to see the new Classic Stage Company mounting of the piece, which is directed by Trip Cullman and features script revisions by John Weidman, the original author's son.
Santino Fontana leads the cast as Harry Bogen, a poor and ambitious Jewish kid from the Depression-era Bronx who's determined to strike it rich. Scabbing his way into creating a garment delivery company and later his own dress firm, Harry ruthlessly works his way up the ladder, throwing his mother (Judy Kuhn), love interests (Rebecca Naomi Jones and Joy Woods), business partners (Eddie Cooper, Adam Chanler-Berat, and Greg Hildreth), and their families (Sarah Steele and Victor De Paula Rocha) in front of the speeding train of his downfall.
One understands why I Can Get It for You Wholesale isn't considered a classic — for a variety of reasons, it's a firmly middle-tier musical — but it's actually more ambitious than it lets on. Dark as night, it's not what we'd expect from a show of that generation, a surprisingly complicated examination of morality and the lengths to which one will go to escape their upbringing. It's a tale of antisemitism and how the effects of bigotry can drive you to spurn everything you're supposed to hold dear, but it's also kind of silly, filled with romantic foibles and comedy that no longer fits alongside the younger Weidman's newly crafted revisions (among which is a new ending that makes Fiddler on the Roof look cheerful).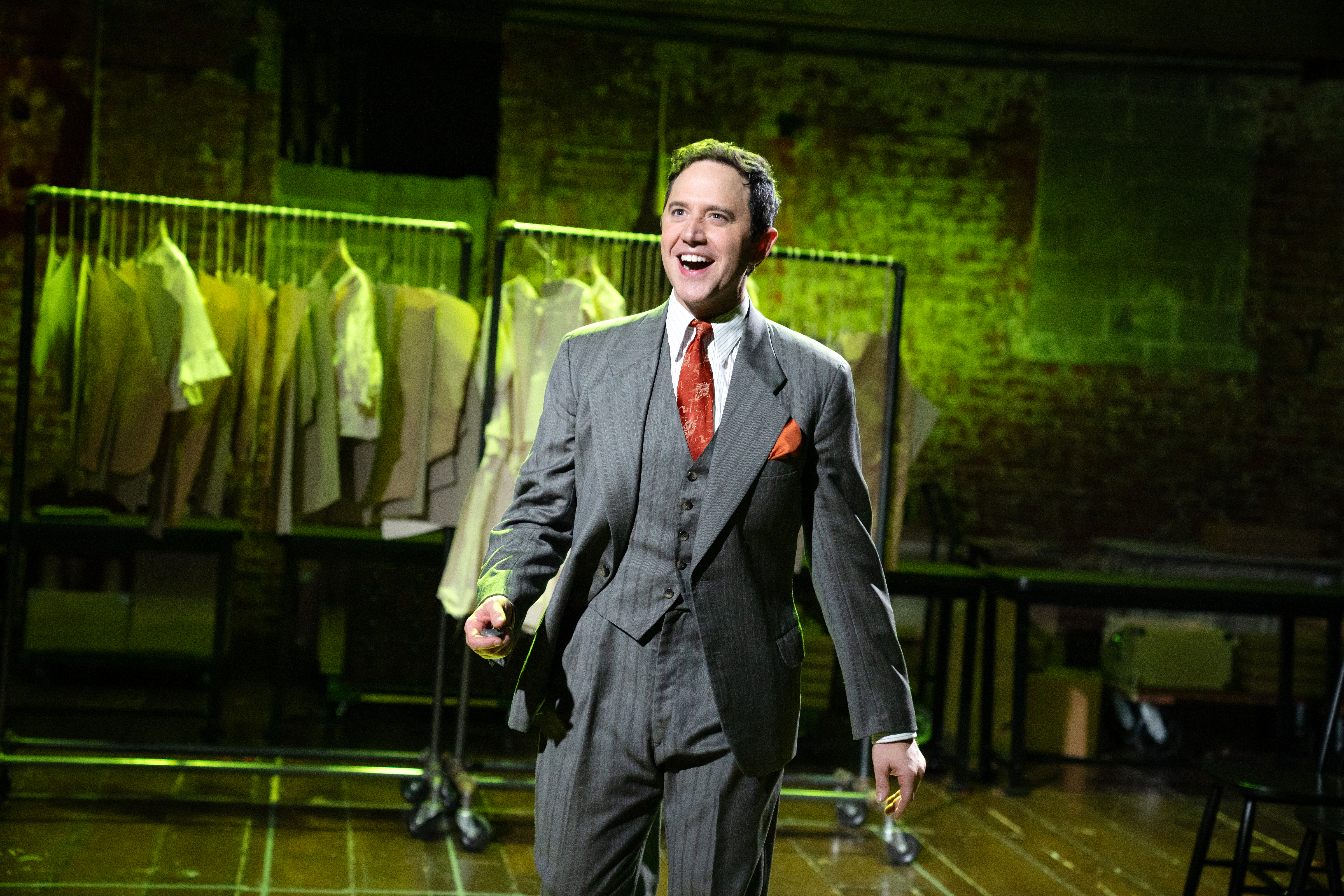 Duly rooted in the worlds of Eastern Europe (at home) and midtown Manhattan (at work), Rome's score is equally fascinating, if a little wishy-washy. There are definitely some forgotten gems here due for reappraisal: the effervescent "Momma, Momma", as Fontana's Harry showers Kuhn's homey Mrs. Bogen with lavish gifts to signify his growing wealth; a pair of charming romantic duets (for Fontana and Jones, and Chanler-Berat and Steele); the Brechtian "What Are They Doing to Us Now?", astoundingly staged by Cullman and choreographer Ellenore Scott; and the comic showstopper "Miss Marmelstein." Those last two are performed to the hilt by Julia Lester, in Streisand's old role. But the rest, lyrically clunky and musically unmemorable, feel like they should have been left out of town (Weidman, Cullman, and score adapter David Chase did add in several previously cut songs to fill out what they needed to tell their version of the story).
Cullman's production is physically awkward, the actors confined to the middle of the house on a runway stage left over from the John Doyle era. It doesn't leave much space for Scott's choreography, which finds the actors dodging tables and chairs and the front row as they jockey around each other. Mark Wendland's abstract set, Ann Hould-Ward's standard issue period costumes, and Adam Honoré's sinister lighting don't help the progression of the story, making it crucially difficult to figure out time and place. Sun Hee Kil's muddled sound design makes the actors seem like they're a thousand miles away, even though they're right on top of us.
They are, however, savoring being in this show, and you can tell. Fontana is one of those rare performers who doesn't care about being likable, and he really sinks his teeth into the repugnant side of Harry. It's a thrillingly sinister performance, the likes of which you don't often see. Chanler-Berat, as naïve designer Meyer Bushkin, is the complete opposite, a sweet puppy dog who we instantly root for as his life is destroyed by Harry's unscrupulousness. Jones's Ruthie, the love interest who Harry spurns, begins similarly innocent, only to electrifyingly break out when she becomes wise to his antics. With the wink of an eye and an exasperated glance, Lester steals every moment as Miss Marmelstein, her two big songs leading us all to sit forward in our seats and hang on every word.
No, we'll probably never see I Can Get It for You Wholesale again after this, and certainly not with a cast like the one Cullman has assembled. And you know, that's probably fine. Because this one? Dayenu.
Featured In This Story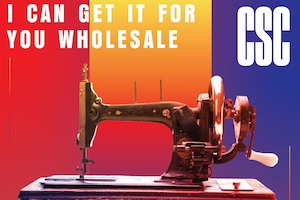 Final performance: December 17, 2023