New York's Drama Book Shop Expected to Close in January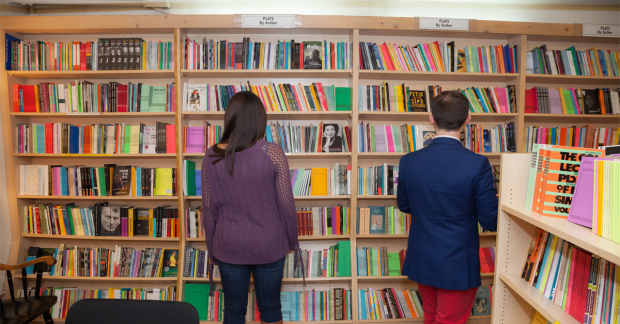 New York City's famed Drama Book Shop is expected to close its 40th Street location in earlier 2019, according to Crain's New York.
The decision to close the store comes after a proposed 50% rent increase, Crain's reports. The bookstore's lease for the space, which it has occupied since 2001 (and also houses the Arthur Seelen Theater, a 50-seat black box), expires in January. Owners are hoping to reopen elsewhere in the Theater District.
Founded in 1917 by the Drama League, the Drama Book Shop became independent in 1923. Keeping more than 8,000 plays in stock, the space is known for helping to nurture theater artists and companies in the Seelen Theater, including the Story Pirates. Lin-Manuel Miranda, Thomas Kail, and the In the Heights team famously developed the show in the downstairs theater.
The Drama Book Shop received a Tony Honor for Excellence in the Theatre in 2011.