Melissa Errico, Malcolm Gets, and More to Star in Finian's Rainbow Concert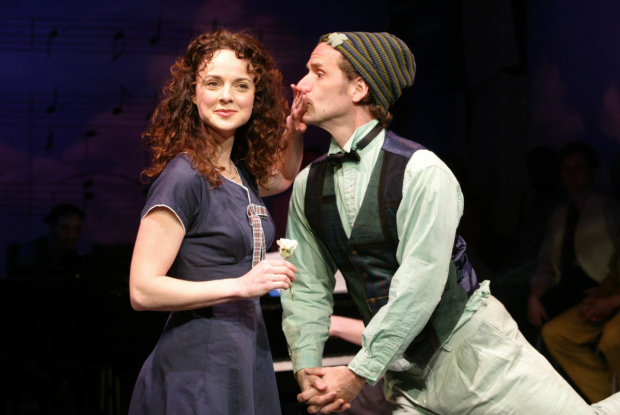 Melissa Errico, Malcom Gets, Max Von Essen, and David Staller, the stars of the Irish Repertory Theatre's 2004 revival of Finian's Rainbow, will reunite for an upcoming concert production of the musical to benefit the off-Broadway organization. The evening, set for June 13 at Town Hall, will celebrate the company's returning home to 22nd Street after a major construction project.
Hosted by Saoirse Ronan (Arthur Miller's The Crucible), the evening will feature Errico as Sharon, Gets as Og, Staller as the Narrator, and von Essen as Woody. They will be joined by Tony winner Jim Norton as Finian, a role he played on Broadway, Megan Fairchild (On the Town) as Susan the Silent, and a full chorus. Additional casting will be announced.
The Irish Rep's Gala will honor Ellen McCourt, who has been the company's Board Chair for the past 10 years. With her late husband, author Frank McCourt, her support of the company has been unwavering during a period of creative growth and capacity-building.
The musical, which features a score by Burton Lane and Yip Harburg, boasts such classic songs as "Old Devil Moon," "How Are Things in Glocca Morra?," "When I'm Not Near the Girl I Love (I Love the Girl I'm Near)," Look to the Rainbow," and "If This Isn't Love."