Martyna Majok, Come From Away Creators Set for Staging Our Stories Panel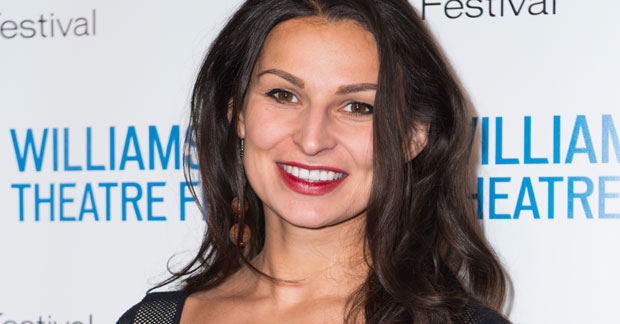 To celebrate Immigrant Heritage Week (April 16-22), the Immigrant Arts Coalition, Dramatists Guild of America, and National Yiddish Theatre Folksbiene will present Staging Our Stories, an interactive panel discussion with playwrights, composers, and lyricists on heritage and diversity in theater. The free event will take place on Friday, April 20, at 1pm in the Dramatists Guild of America's Mary Rodgers Room.
The participants will include Pulitzer Prize winner Martyna Majok (Cost of Living), Come From Away creators Irene Sankoff and David Hein, Jean Lodescar aka Papa Jean (Growing Up Haitian), and Penny Pun (Blue at Pan Asian Repertory Theatre). Film and theater producer Michael Alden will moderate the discussion.
"Immigrant theater artists and their communities have always been a primary driver of theatrical energy and innovation in America," Dramatists Guild of America vice president Lisa Kron said in a statement. "The Dramatists Guild is pleased to join with the National Yiddish Theatre Folksbiene and the Immigrant Arts Coalition to highlight the continuity of that contribution by sponsoring a dynamic conversation between playwrights from both established and more recent immigrant communities."
Call (212) 213-2120 ext. 206 to inquire about admission.