John Strand to Join Arena Stage as a Yearlong Resident Playwright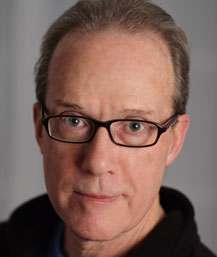 Arena Stage at the Mead Center for American Theater has announced that D.C.-area-based playwright John Strand will join the American Voices New Play Institute in a yearlong playwright residency through June 2015.
Through the residency, Strand will receive a salary, health benefits, a discretionary budget, and research expenses to support the development of his new play. The residency also includes a commitment from Arena Stage to produce a new work in a future season. Along with residency guidance from Arena Stage Director of Artistic Programming Robert Barry Fleming, Strand will also receive support from Institute dramaturg Jocelyn Clarke.
Strand has had three works produced by Arena Stage, including Lovers and Executioners, for which he received the Charles MacArthur Award for Outstanding New Play. His work will return to the company this season surrounding the spring 2015 world premiere of The Originalist.
"In many ways Arena is where I started my professional career as a playwright," said Strand in a statement, "so this is like coming home again. I'm thrilled to be back, and eager to begin a new dialogue with Arena's audiences — among the smartest and best-informed, anywhere."
For more information and tickets to The Originalist, click here.