James M. Nederlander Sr., Chairman of the Nederlander Organization, Has Died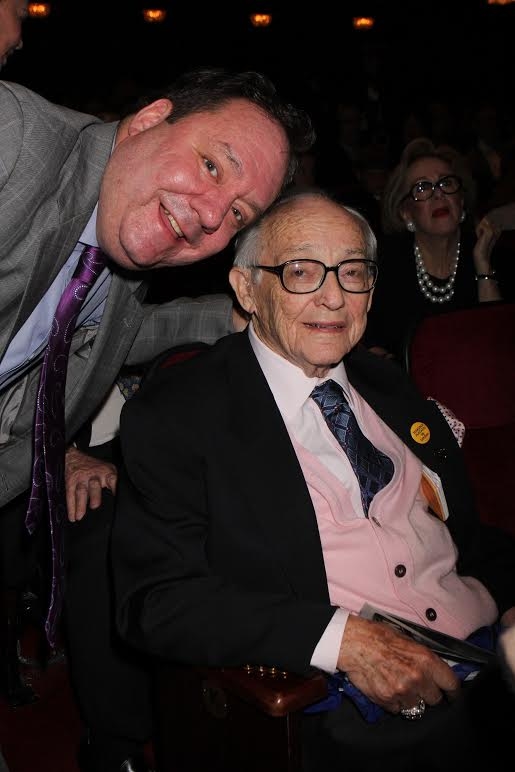 James M. Nederlander Sr., the chairman of the Nederlander Organization, has died, according to published reports, at the age of 94.
Born March 31, 1922 in Detroit and known throughout the industry as "Jimmy," Nederlander came from a theatrical family. His father, David T. ("D.T.") Nederlander bought his first theater, the Fisher in Detroit, in 1905, and founded the family business. Nederlander left the pre-law program at the Detroit Institute of Technology to go into the family business, working in the box office of the Lafayette Theatre. He served as treasurer in the traveling Air Force production of Moss Hart's play Winged Victory.
After D.T.'s death in 1960, Nederlander and his brothers spread out across the country to purchase theaters. Jimmy moved to New York eventually acquiring the Broadway houses now known as the Brooks Atkinson, Gershwin, Lunt-Fontanne, Marquis, Minskoff, Nederlander, Neil Simon, Richard Rodgers, and the Palace. The organization owns a total of 15 theaters across the world.
As a producer, Nederlander presented the original Broadway productions of Annie, La Cage aux Folles, Nine, and many others. He also served as presenter of the Royal Shakespeare Company's The Life and Adventures of Nicholas Nickleby, Les Liaisons Dangereuses, and others. In 1972, he cofounded the Theatre Hall of Fame, located in the lobby of the Gershwin Theatre. In 1973, he teamed up with George Steinbrenner to purchase the New York Yankees.
Nederlander was the recipient of many distinguished honors including the Tony Award Special Tony Award for Lifetime Achievement (2004), The Actors' Fund Medal of Honor (2002), United Jewish Appeal-New York Federations' Bernard B. Jacobs Excellence in the Theatre Award (1997), and the Hollywood Chamber of Commerce Star on the Hollywood Walk of Fame, located outside the Pantages Theatre, which the Nederlanders own. In 2009, the National High School Musical Theater Award was established and nicknamed "The Jimmy," in his honor.
He is survived by his wife, Charlene Saunders, and his son from his first marriage to Barbara Smith, James L. Nederlander, who currently serves as president of the Nederlander Organization.