Interview: The Big Broadway Season of Marchánt Davis
Marchánt Davis has had a wild ride of a year on Broadway. One of the excellent cast members of Jordan E. Cooper's Ain't No Mo', Davis witnessed firsthand how the Broadway community rallied to try and save the show from closing shortly after it opened, and then celebrated as it got half-a-dozen Tony nominations. Just months after ending that run at the Belasco Theatre, Davis was back in the venue as Sean Hayes's strict medical attendant in Doug Wright's Good Night, Oscar, running through August 27.
The plays came at a big point in his career; at the same time, Davis released a children's book, A Boy and His Mirror, and co-stars with Sydney Sweeney and Josh Hamilton in HBO's film adaptation of Tina Satter's play Is This A Room, titled Reality. All in a day's work for a fine actor like Davis, who is processing several emotions all at the exact same time.
This conversation has been condensed and edited for clarity.
I saw Is This A Room at the Vineyard and on Broadway and there was something about it that didn't really click for me. Reality, however, made me understand it.
I think the medium of film allows for the nuance of it to be seen a little more clearly. You know what I mean?
I know you weren't involved with the stage version.
I was not. I did audition for it, and I ended up not doing it because I wasn't ready to go back to the stage. But that is when I met Tina Satter, when it transferred to Broadway.
What was it like to sink your teeth into a script that's obviously all verbatim and you have to build a character around someone else's actual words, a lot of which are either redacted or have double and triple meanings?
It was liberating. It was very exciting. A lot of my friends thought I was crazy; they were like "What is this? You don't understand these sides you've handed us to work with you on!" I had a lot of questions around what was happening that day and why she gave information to these guys. Like, what allowed for that to happen? Why does she keep talking? The really exciting part for me was to ask those questions.
What kind of research did you do to prepare? And how did that research impact and effect your performance?
For me it was important to understand what the protocol was on that day. I consulted with a friend who was a former FBI agent and through those conversations I came to realize the interview we performed on the day is what's known as a non-custodial interview. Meaning at any point Reality Winner could've walked away. So my job was to make her feel compelled not to. Whether that be through disclosing our weapons or making sure we get a verbal yes from her to move forward. Of course this knowledge manifests in the body in different ways. So I came in with that and then played off the actors in the room.
I'm sure you and Josh Hamilton and Sydney Sweeney had a lot of the same questions you did.
There was a lot of conversation between me and Josh around that and the tactics. I asked my friend who was federal agent a lot of questions in terms of what happens on the day. Once you get in the room, there's a lot of things that just repeat, repeat, repeat. The biggest question for us was "Why are we asking this again?" What are the pieces of information we can get where we can sort of catch her? We had some time for me and Josh, specifically, to ask some of those questions. We had a little bit of a rehearsal process, which always feels ever so slightly foreign for me when you're doing a film, because you don't always get rehearsal.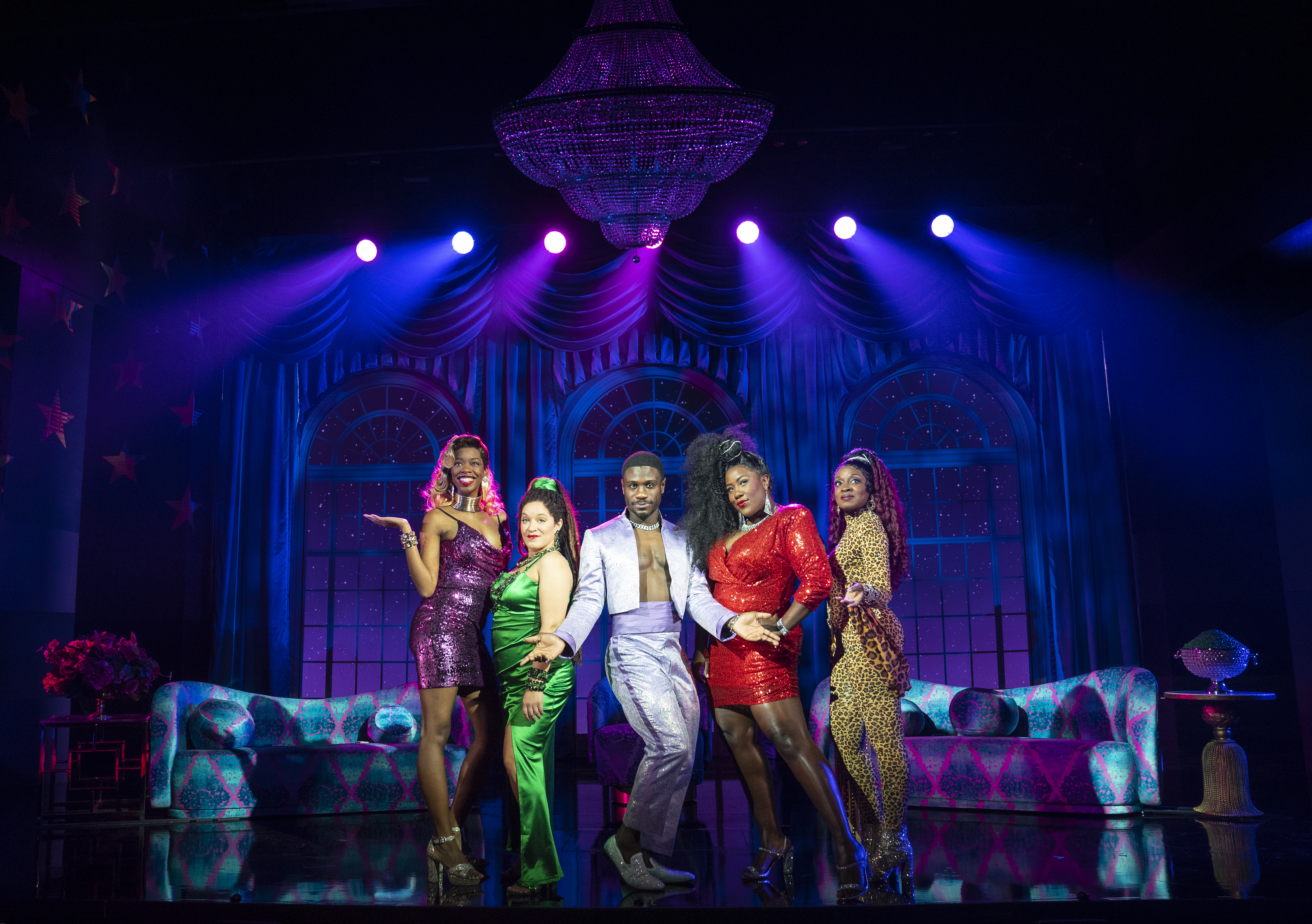 Having basically spent the 2022-23 theater season working at the Belasco Theatre, what is it like to perform there? How is the energy different between Ain't No Mo' and Good Night, Oscar?
They should put my name on the door at this point, huh? The Belasco is one of the most beautiful theaters to get to play in and it also might be haunted.
It's been a wild theater season for me. I'm grateful for it. The lessons learned will reverberate through the rest of my career. To say I was disappointed that the producers of Ain't No Mo' couldn't find a way to keep that show open would be an understatement. That play meant so much for so many people and it will live on in the hearts of those who came to bear witness.
We're three months into our run of Good Night, Oscar and it's a bittersweet experience to look out into that audience during bows every night. I'm constantly overwhelmed with emotions when I see the audience jump to their feet every night; some of the same feelings I felt with the cast of Ain't No Mo'. I couldn't be more grateful for the wonderfully talented and generous group of actors I get to do it with. It's a wild ride and will make for a great chapter in the memoir 20 years from now. I've been taking notes.
What do you think some of the lessons of the Ain't No Mo' situation should be?
I think there are tools in place that serve a certain group of people. As artists, we can only focus on our art, and unfortunately, in the landscape that we live…You know, we're not making theater in the West End or other countries that are funded by the state. The landscape we live in is commercial unless you're working at Roundabout or Second Stage. So shows need to be commercially successful; it's just one of those things. It's all a shame. And it's a shame not only for the artist, but it's a shame for the art. And I hope that the play, having done what it did, sort of ignites us to not only ask questions, but to demand more of our teams.
What was the inspiration for your book, A Boy and His Mirror? Did you ever see yourself writing a children's book? What was the experience like?
A Boy and His Mirror is a love letter to all the Black women who loved me into being. Who saw me when I didn't see myself and gave me space to be. It's also been a long time coming. I've always thought there's great power in children's media. I still remember the books and TV shows I grew up on. They've shaped me in ways you can't even imagine. So I knew eventually it was a space I wanted to create in. In fact, I think I said I did it years ago when people asked because I knew it was just a matter of time (I of course had already written this one along with others). The most exciting part is watching a young person open it to read. I did the African American Book Fair in Philadelphia earlier this year, and the amount of children eager to be engulfed in a world through literacy was astounding. Watching their faces light up gives me hope.