Interview: From Two Broadway Shows to a Tony Nomination — Crystal Lucas-Perry's Amazing Autumn
Crystal Lucas-Perry had the fall that any actor would dream of. She made her Broadway debut as the leading lady of 1776, taking on the role of John Adams for Roundabout Theatre Company, to making a splash in Jordan E. Cooper's Ain't No Mo' as a variety of characters including Black, who steals the back half of the play with an intense and long monologue.
Both productions were short-lived (the former being a limited run, the latter folding early). But Ain't No Mo', and in particular Lucas-Perry's performance, was memorable enough to land her her first Tony nomination. Here, she looks back on the two shows and how they changed her life.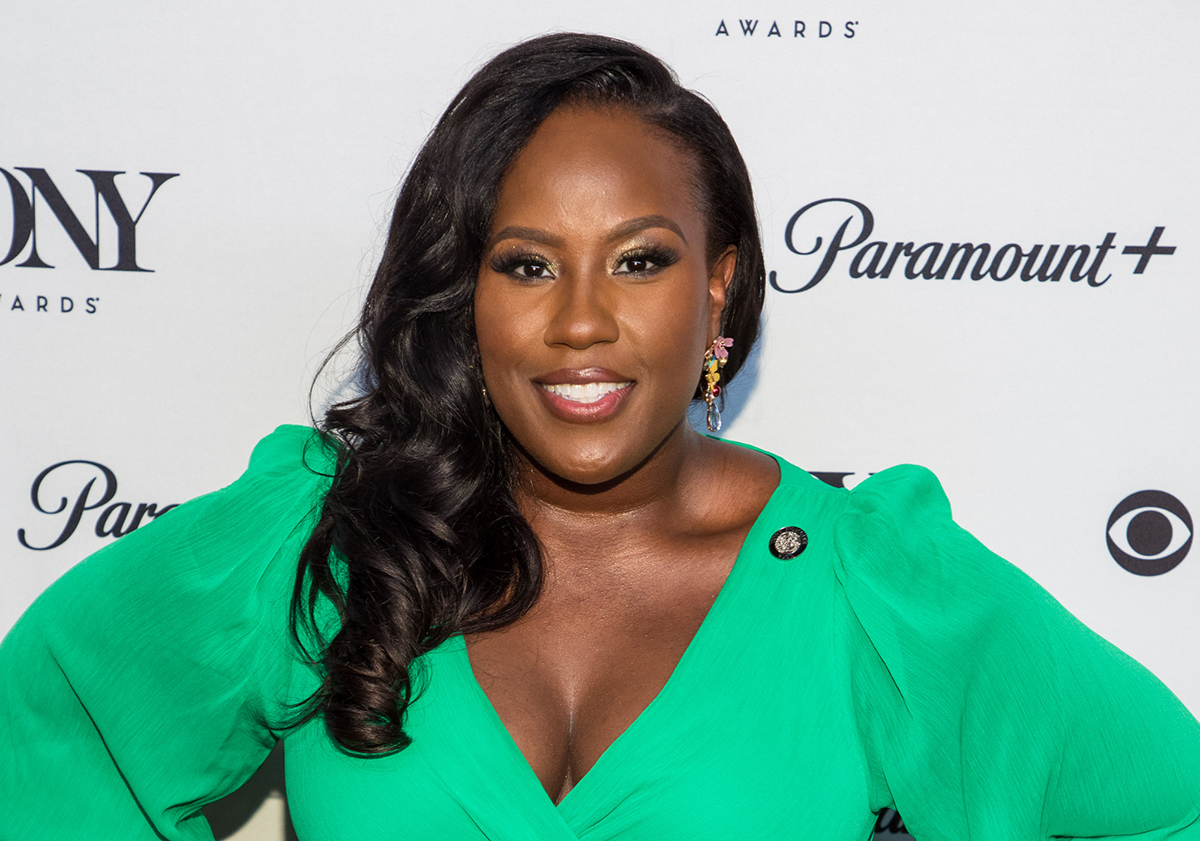 Looking back on your big season, what was it like to go from one show (1776) into something that was the polar opposite (Ain't No Mo')?
It was an exciting challenge–especially those three weeks of double duty where I was rehearsing Ain't No Mo' by day and performing 1776 by night. I didn't sleep much, but I loved every minute. These are two productions that I have been with for a long time, so I was going from one family to the next. And yes, the shows are polar opposites and centuries apart. However, both productions comment on the Black American experience and acknowledge, however indirectly, the cost of contributions of Black Americans. This was a special connection for me and helped for a smooth transition between the two shows.
What did you learn about yourself as an actor and person from both productions?
This experience validates what I know about myself. I bring my years of training, exposure and experience into every creative space I am a part of. I lead with humility and reach for humanity. As an actor, composer, writer, director and producer—I understand and appreciate the sacredness of the creative process. It is my purpose and passion to elevate the stories, works and voices of our community.
Your centerpiece in Ain't No Mo' was your big monologue about the Black experience in America. What was your reaction when you first read it, how long did it take you to memorize it, and how did you figure out your way through it?
I remember reading the play for the first time and being blown away. I've felt moved, drawn and connected to the material. And that monologue in particular was a page of possibility and opportunity. It was an unapologetic explosion of Blackness breaking free for all to see and I had to be a part of that. So, for my audition, I came in off-book and gave them everything I had. The character encompasses everything I am — so it requires everything I've got. The Instinctual choices I made, many of which you saw on Broadway, we're birthed from connection and sculpted with intention. And having lived with this character since 2018, I've been able to go farther and dig deeper into the creation of this role.
Which role was harder: John Adams in 1776 or your parts in Ain't No Mo', and why?
1776 was a three-hour marathon and Ain't No Mo' was a 95-minute sprint. They both required an exorbitant amount of creative energy, transformation, physical stamina, vocal technique, collaboration, comedic timing, dynamic choices, precision and vulnerability.
What does your Tony nomination mean to you?
To be recognized and celebrated for something that I love to do is a beautiful and humbling gift. I'm so proud to be a part of the Ain't No Mo' family and I am honored to receive this nomination.