Have Mercy! Full House Musical Heading for the New York Stage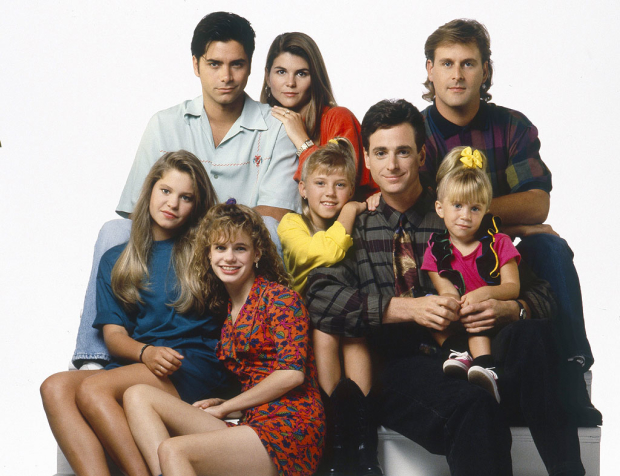 Just weeks after Netflix announced it was rebooting the popular '90s TV series Full House (as a spinoff called Fuller House) comes news that the creators of the off-off-Broadway hit Saved by the Bell parody, National Lampoon's Bayside! The Musical!, are bringing the family-oriented series to the stage in Full House! The Musical! It will begin performances September 7 at Theatre 80 on St. Mark's Place and be performed Thursday, Friday, and Saturday nights.
Full House tells the story of widowed father Danny Tanner, whose best friend (Joey) and brother-in-law (Uncle Jesse) move into his San Francisco home to help raise his three daughters, D.J., Stephanie, and Michelle. Full House! The Musical! will follow Danny's descent into madness as he turns from wholesome Danny Tanner to foulmouthed comedian Bob Saget. Will D.J. develop an eating disorder? Will Joey make it on to Star Search? Who will have mercy on Uncle Jesse? Those questions and more will be answered.
The musical features book, score, and direction by Bob and Tobly McSmith, the team behind Bayside! and Showgirls! The Musical!, with choreography by Jason Wise, scenic design by Bryan Harlett, costume design by Shamira Clark, lighting design by Adam Lash, and sound design by Lauren Vargas. Casting will be announced in the coming months.
The Full House television series starred Bob Saget, John Stamos, and Dave Coulier as Danny, Jesse, and Joe, with Candace Cameron as D.J., Jodie Sweetin as Stephanie, and Mary-Kate and Ashley Olsen sharing the role of Michelle. Additional cast members included Lori Loughlin as Aunt Becky, Andrea Barber as Kimmy Gibbler, Scott Weinger as Steve, and Dylan and Blake Tuomy-Wilhoit as Nicky and Alex.
For tickets and more information, click here.