Connecting with Brecht (Part II)
This is part II of Michael Feingold's latest "Thinking About Theater" column.
Click here to read part I.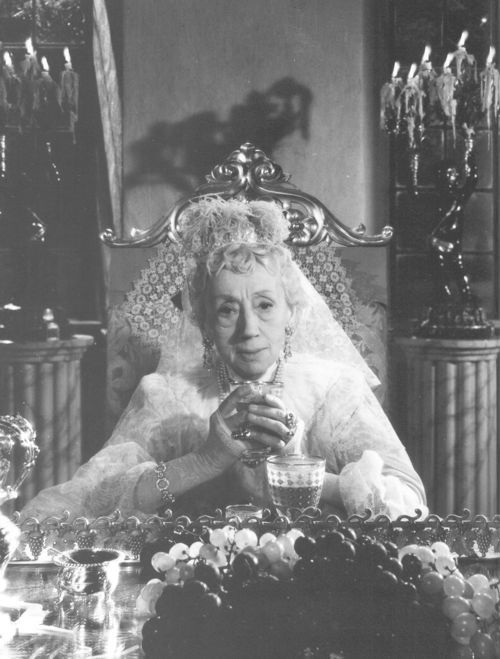 As a part of the actress Naima Wifstrand's efforts to help Bertolt Brecht, exiled in Sweden, find a foothold in Scandinavian literature, she apparently read to him the 19th-century poet Johann Ludwig Runeberg's Tales of Ensign Stahl. One of the tales, about a canteen woman peddling her wares impartially to rival armies in wartime, gave Brecht an idea for a play. He started writing it with Wifstrand in mind for the lead, hoping for a Stockholm production. In a few months, the first draft of what would become Mother Courage and Her Children had been completed. With a further eye to employment opportunities, Brecht gave the heroine he had created for Wifstrand a mute daughter — a viable role for a non-Swedish actress like his wife, Helene Weigel, who, a decade later, would become the definitive Mother Courage at Brecht's Berliner Ensemble.
The rough draft was translated into Swedish, but, sadly, Wifstrand came no closer to the role than a chance to read it aloud for the playwright and his circle. The real war outside had engulfed the world too deeply to leave room for Brecht's vision of a war 300 years earlier. Mother Courage and Her Children would have to wait. In the interim the world, like Brecht's script, underwent countless changes. The Nazis occupied Denmark and Norway, making Sweden an unsafe place for a German writer on the Third Reich's banned list. The Brechts went to Finland, which had been swallowed up by the Russians as a northern line of defense.
From there, when the prospect of invasion loomed, the Brechts headed eastward, ultimately winding up across the Pacific in Los Angeles, where Brecht was reunited with many of his Berlin colleagues who'd gone west rather than east when the Nazis came to power, including the director Fritz Lang (who gave Brecht his only Hollywood screen credit, on Hangmen Also Die), the actor Peter Lorre, and the composer Hanns Eisler, with whom he wrote some of the songs I later translated for Joyce Castle.
The composer with whom Brecht had a less comfortable reunion was Kurt Weill, with whom he'd written the masterworks that had made both men world famous: The Threepenny Opera, Happy End, The Rise and Fall of the City of Mahagonny, and The Seven Deadly Sins. As with many writing teams, the spectacularly distinctive results they achieved arose partly from the disjunction in their personalities, their approaches, and their goals. Like Gilbert and Sullivan, they shared much artistically but had little in common temperamentally.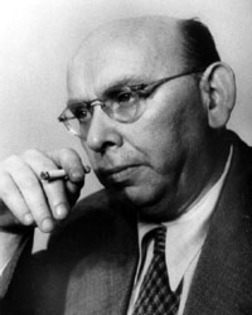 Once ensconced in California, Brecht made concerted efforts to restart his collaboration with Weill. His play Schweyk in World War II contained, as bait for the composer, a song-packed role for Weill's wife, Lotte Lenya. Weill set only one of its lyrics. The work's extensive musical opportunities were otherwise left to Eisler, who composed the score when Schweyk was finally produced in Europe. (A New York production has yet to materialize.)
Brecht came closer, though only through months of dickering, with The Good Person of Szechuan, which tempted Weill as a possibility for a "Broadway opera" — a genre in the shaping of which he, like his later translator Marc Blitzstein, was to play a principal role. Brecht even went so far as to pitch the project to Anna May Wong, an artist admired by both men, using Weill's name as bait. (Weill, however, apparently viewed the lead role as a plum for Lenya.)
The two men's discussions got as far as a draft collaboration contract before breaking down. Weill, by then long familiar with Brecht's takeover ways, wanted the latter's poetry without either his disruptive behavioral tactics or his political obduracy. But these elements were tangled together in Brecht's personality far too complexly for any single strand to be pulled out. New York wouldn't see Szechuan till December 1956, by which time both men were dead. Zero Mostel, whom Brecht had thought of for the role of Schweyk, played Shu Fu, the wealthy barber who yearns for Shen Te, played by Uta Hagen. (The cast also included such future notables as Nancy Marchand, Anne Meara, Jerry Stiller, Gene Saks, and Jeremy Piven's father, Byrne Piven.)
Brecht and Weill went their separate ways. Brecht had two brief Broadway innings of his own, working on The Duchess of Malfi with Elisabeth Bergner and Galileo with Charles Laughton, before hastily returning to Europe, where he created his own theater in East Berlin. Weill worked with Ira Gershwin, Alan Jay Lerner, Ogden Nash, Langston Hughes, Elmer Rice, and Maxwell Anderson, creating a series of shows that were neither high art in the old European sense nor standard commercial products in the conventional Broadway mode that many of his former European friends accused him of following.
It's hard to imagine, today, how we could live artistically without those two men. Together they created something inimitable; separately or jointly, their creative lives reached out to touch virtually everybody and everything that has made our theater what it is. Stephen Sondheim, who has often spoken of his distaste for Brecht's ideas, has probably learned as much from him as anyone now at work. And, of course, he wrote A Little Night Music — a great musical that exists partly because Ingmar Bergman saw Naima Wifstrand as Mrs. Peachum in that Stockholm revival of Threepenny, which he often said later was his favorite musical-theater work.
Bergman staged the piece only once — the sole Brecht production on his résumé — at Sweden's Gothenburg City Theatre in 1950. Not long after, joining the artistic staff of the theater in Malmö, he worked with Wifstrand, going on to cast her in several of his important early films, including The Magician and Wild Strawberries. (She made her last film appearance, shortly before her death, in his Hour of the Wolf.) Most notably, in Smiles of a Summer Night, he found it witty to cast that onetime operetta ingenue, the fervent proletarian who had inspired Mother Courage, as a genteel dowager whose vast wealth and refinement have been acquired while supplying sexual favors to rich men. Brecht would have relished the irony.
Michael Feingold's next two-part "Thinking About Theater" column will appear on consecutive Fridays April 18 and April 25.