A Japanese Family Relies on Mexican Neighbors in Luis Valdez's Valley of the Heart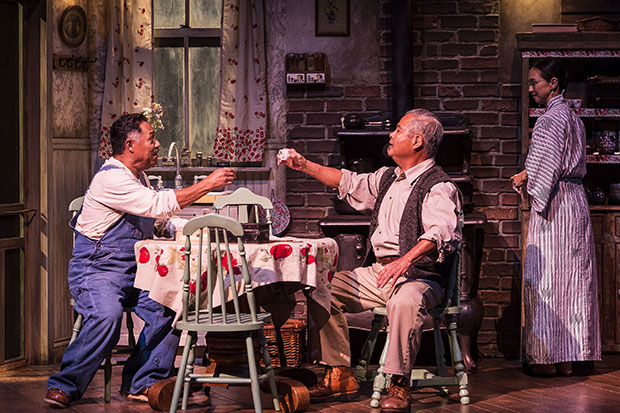 Luis Valdez is a living legend of the Chicano theater movement: In 1965, he founded his company, El Teatro Campesino, on the picket lines of the Delano Grape Strike organized by Cesar Chavez and the United Farmworkers Union. In the ensuing half-century, Valdez has worked tirelessly to bring Mexican-American stories to the American stage and screen. That includes his popular 1979 play, Zoot Suit, and his 1987 film, La Bamba.
His latest play, Valley of the Heart, is set during World War II and tells the story of the Montaños, a family of migrant workers sharecropping with the Yamaguchis, a Japanese-American family with a farm in the Valley of Heart's Delight (better known today as Silicon Valley). Oldest son Benjamin Montaño is in love with only daughter Thelma Yamaguchi, but family tradition prevents them from pursuing a relationship. Everything changes when Japan attacks Pearl Harbor and the Yamaguchis, along with thousands of other Japanese-American families, are sent to internment camps. The Yamaguchis are left with the choice of selling the farm for pennies on the dollar, or leasing to the Montaños.
In the following interview, Valdez shares the personal history that inspired Valley of the Heart, which is now receiving a full production from Center Theatre Group at the Mark Taper Forum. He also discusses what this story from the 1940s has to say to Americans living in 2018.
This interview has been condensed and edited for clarity.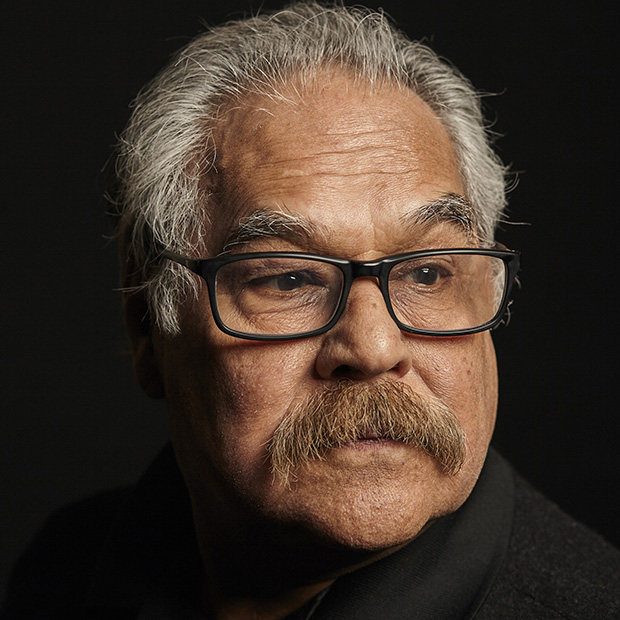 When did you know that this was a play you wanted to write?
In some ways it's an outgrowth from Zoot Suit 40 years ago. As is often the case, there was more than one play in the original script, and this is one of them. The father of Henry Reyna, the protagonist and leader of the 28th Street Gang, had also taken over the ranch of a Japanese farmer here in Southern California. So I created a character called Yamaguchi's Ghost. I cut that whole story out of Zoot Suit, but I kept that idea alive because it was attached to my family experience and my earliest memories from my father's ranch, which as it turned out, he was just leasing. The ranch had belonged to a Japanese-American farmer who had employed him before the war.
What did that ranch mean to your family?
My parents were migrant farm workers who moved between Los Angeles and the San Fernando Valley. I was born in Delano and that's where the ranch was. For my dad, this was the high point of his life. The whole family was very proud of the fact that he had a ranch and we had family events out there. When we lost it at the end of the war it was a tragedy. We were back on the migrant path, and I remember asking my older brother, "What happened? We used to be rich." And he said, "We weren't rich, we just had the ranch and it wasn't even ours." He was older so he was wise to the fact that the Japanese-Americans had been forced out. I realized with a shock and a sense of guilt that we'd taken over somebody else's ranch and they'd been imprisoned in a camp.
Did you ever visit the ranch again?
Ironically, 20 years later when I joined Cesar Chavez as a union organizer, that was one of the ranches that we picketed. It belonged to a large corporation by then. This was during a major transition in American agriculture, specifically the growth of agribusiness.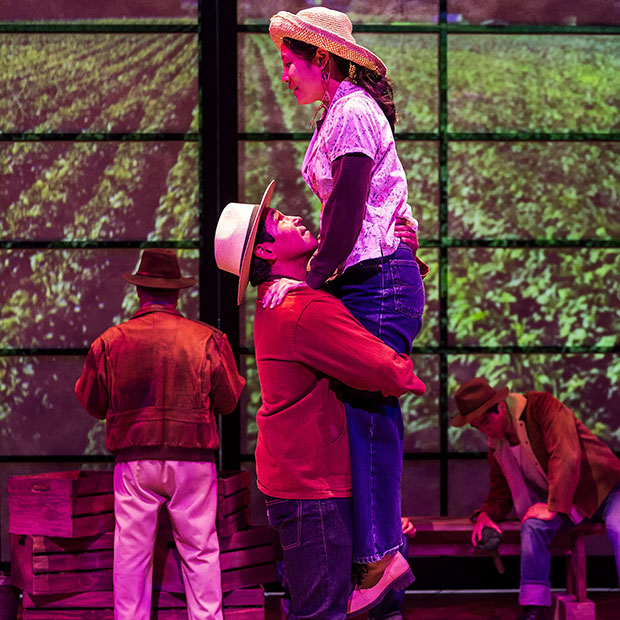 Are the characters Benjamin and Thelma based on real people?
In 1947 we lived in a little town called Earlimart, which is just north of Delano. It was a community of migrant farm workers. A new family moved to our street and I found a new playmate. His name was Estevan. His mother, Thelma, was Japanese, and his father, Benjamin, was Mexican. Thelma cooked Mexican food like my mom, but she also cooked Japanese food and that introduced me to a whole different world by way of the tongue, as is often how people discover new cultures.
Did you stay in contact with Estevan and his family?
They moved away at the end of summer and I never saw them again, but I never forgot them. In 2013, a couple came to see the workshop production of Valley of the Heart at El Teatro Campesino, and they asked me, "Why did you name your lovers Benjamin and Thelma?" It turns out these were the cousins of the real Benjamin and Thelma. I learned that Estevan had just died of prostate cancer and the parents were long gone. Now, I'm not telling the story of the real Benjamin and Thelma, but by using those names, I was able to reconnect with this family from my past.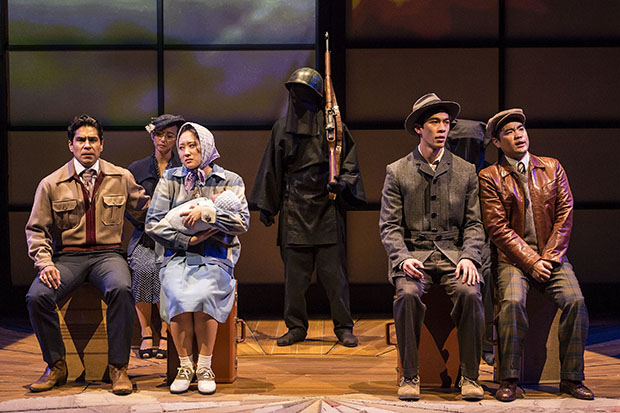 How do you feel about presenting this play when the United States government is once again forcing families into detention facilities?
It was bad enough in 2013, and it's worse now. My approach to political theater is that the way to the mind is through the heart. If you can touch the heart, then people will come to the ideas themselves. The American idea of social equality and human respect has to be constantly defended from generation to generation. What happened to the Japanese is echoed tragically in what's happening to Latinos on the Mexican border. Those are prison camps and in some ways the Trump administration is declaring war on Latin America. It's a struggle, but I'm also an optimist and I know it won't last forever.
The very first scene of Valley of the Heart takes place on December 6, 1941, and the last scene takes place on September 10, 2001. Are you saying something about the cyclical nature of American history?
History echoes. We mustn't ignore the past, because we're constantly reliving it. Just like the seasons that these farm workers organize their lives around, it's all a big cycle.