2015 Tony Nominee Micah Stock Takes #BroadwaysBiggestSelfie in Times Square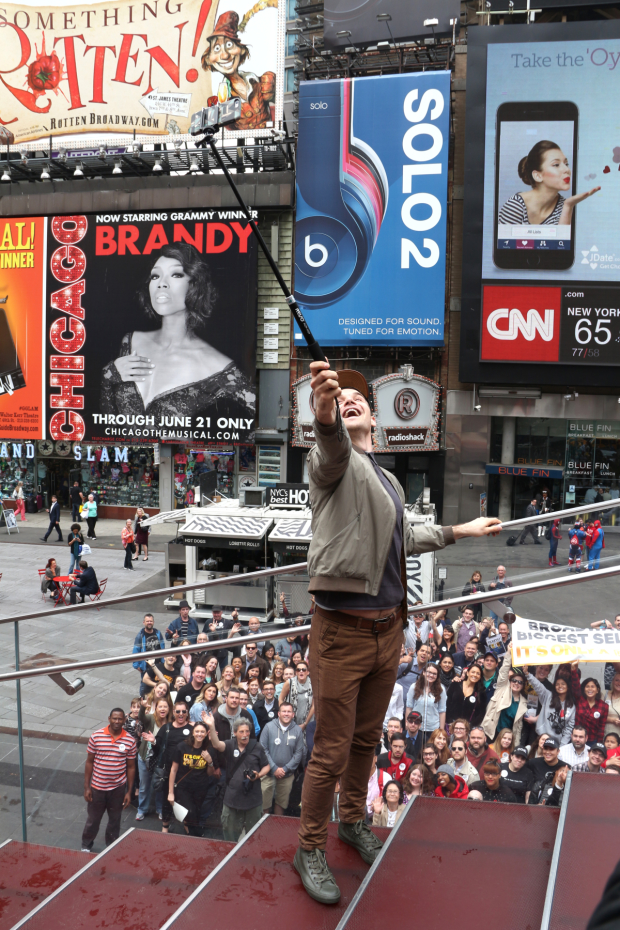 Tony Award nominee Micah Stock helped Broadway's It's Only a Play attempt Broadway's Biggest Selfie on May 19. The event took place on the red steps in the heart of Times Square.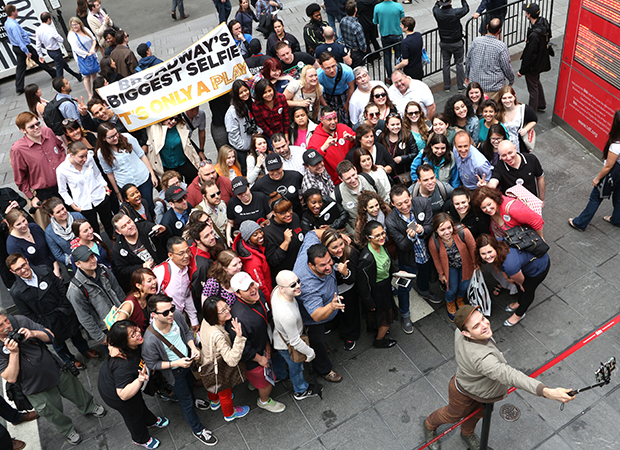 Selfies play a prominent role in Terrence McNally's comedy, which opened on Broadway on October 9, 2014, and recouped its entire $3.9 million capitalization in December. Directed by Jack O'Brien, the current cast includes Stock as a star-struck coat check attendant, along with Nathan Lane, Matthew Broderick, Stockard Channing, F. Murray Abraham, Katie Finneran, and T.R. Knight. The play follows the goings-on during an opening-night party of a new Broadway play.
It's Only a Play is scheduled to conclude its run at the Bernard B. Jacobs Theatre on June 7.
For tickets and more information, click here.